Functional Fitness. Real Results.
F45 SETON
F45 TRAINING SETON offers functional group fitness classes, reimagined. We are more than just a gym. We are the total wellness solution for every body. With 5,000+ dynamic, energy-packed movements and over 80 workouts offered, we help you unlock your inner athlete. We are the workout you always wanted with the team you didn't know you needed. New to F45 Training?
Team Training. Life Changing.
F45 SETON
Mark Wahlberg said it best: It's not about mirrors, mood lights or followers. It's about what you did with your time. It's about how you feel when you are finished and who encouraged you along the way. Ready to join the movement?
Team Training. Life Changing.
F45 SETON
F45 Training is functional group fitness, with the effectiveness and attention of a certified personal trainer. Our workouts are designed for every body. Join us to find out why we are rated #1 Gym by Men's Journal in the US and Canstar Blue in Australia.
Try us out for 7 days at just $21! 💥
Class Schedule
Experience the power of F45 SETON today and start feeling the difference today.
THE RESULTS ARE IN
SUCCESS STORIES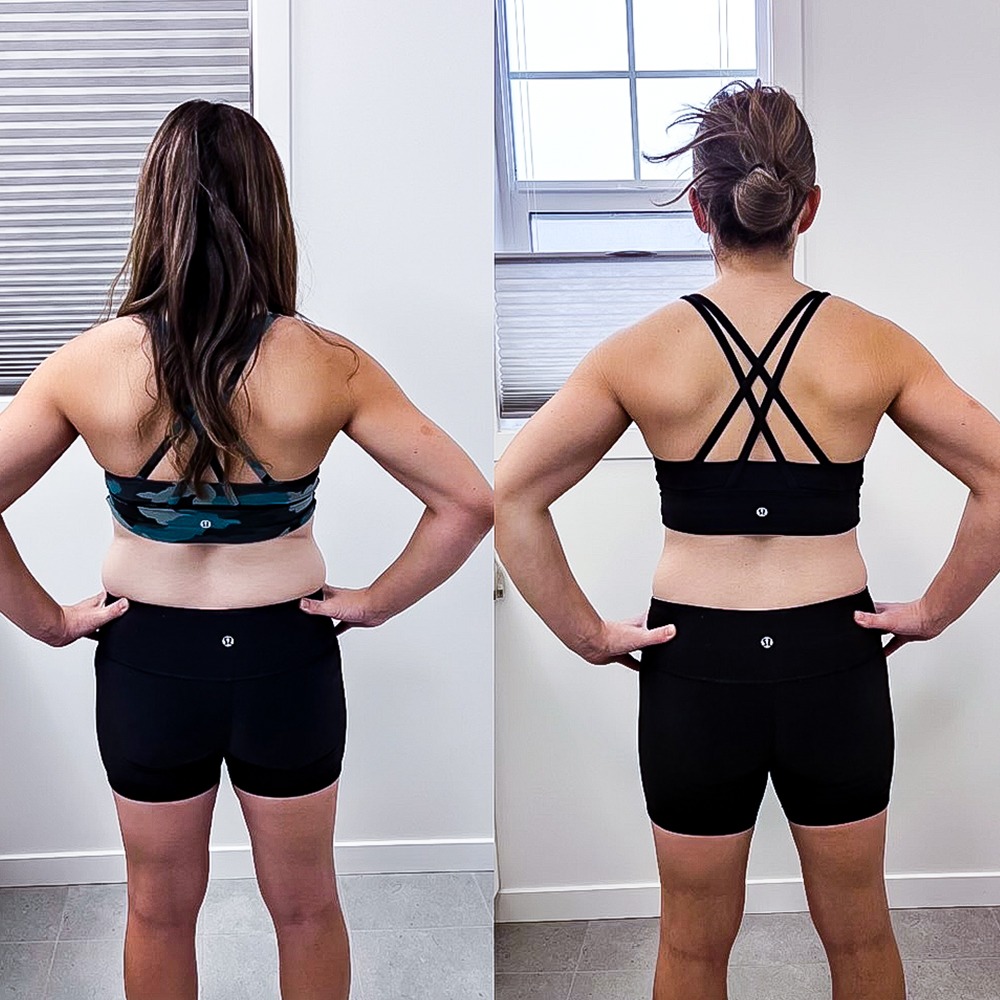 Challenge Winner – Chelsey French
A thunderous applause was given to Chelsea French, one of our standout champions of our 45-day challenge! 🌟 Throughout the past 45 days, Chelsea exemplified unwavering dedication, indomitable determination, and an unyielding work ethic that was truly inspiring. Chelsea's remarkable journey resulted in an astounding reduction of 5.7% in body fat – a testament to her relentless pursuit of excellence. 🎯🏋️‍♀️
FEEL THE LOVE
WHAT OUR MEMBERS SAY ABOUT US
I have been a part of the amazing community at F45 Seton since they opened in November 2022! It truly is like no other place or program that I have tried (and I have definitely tried a lot over the years!). From the moment you start, you feel welcome. I love that no matter what fitness level you are at, you can do each exercise because of the different weight options and because the coaches ensure any modifications that you need is clearly communicated to you. The coaches are absolutely incredible and really get to know you individually and where you are at so that they know when to push that little bit harder so you get the best results possible. I am so very grateful for everyone at F45 Seton; the coaches and the other members! If you are looking for change and a supportive environment that will work alongside you to help you hit those goals, this is where you need to be!
I've never felt this way about any studio/gym I have been part of in my life. From the very first moment you come to this place, you feel like you're part of the community. The coaches are prepared to not only coach you during the workouts, but to listen and understand you. They push you to be better and the same time they take care of you. The people is also amazing. I have made some awesome friends. I absolutely recommend this studio if you need to workout, have a great time, be better everyday and be part of a super cool community.
I highly recommend trying F45 group fitness class at Seton. The classes are high-intensity, circuit-style workouts that incorporate a mix of cardio and strength training exercises. The group dynamic and the coaches' enthusiasm make for a fun and motivating experience. The variety of exercises and the constant change in routines keep the workouts interesting and effective. Plus, the camaraderie among class members and the support from the coaches make it a great community to be a part of. Give it a try and see for yourself!
Disclaimer: I'm a doctor, I am not a morning person, life has me out of shape, and I have a severe RBF when I'm gassed by a workout. This team is energetic, encouraging, and accommodating. The exercise circuits are challenging, varied, and easy to follow. The team is there to watch your form and keep the energy up. I love how the technology guides you without needing the struggle. On large televisions it shows you: what exercise you're on, where to go, where you are in the circuit, and the best opportunity to hydrate. This establishment is building a health based community. You will be sore after the first few work outs, it's a thing. Then your life changes. Update: From November to April I have lost 30 pounds. I feel great, I feel strong, and I love the community. If you have goals and want to be the change, join!
TEAM TRAINING
LIFE CHANGING
TEAM TRAINING
LIFE CHANGING
TEAM TRAINING
LIFE CHANGING
TEAM TRAINING
LIFE CHANGING
TEAM TRAINING
LIFE CHANGING
TEAM TRAINING
LIFE CHANGING
MEET THE TRAINERS
OUR FITNESS TEAM
F45 trainers are in a league of their own, delivering the expert guidance and unconditional support of a one-on-one personal trainer. Get to know the F45 trainers near you before your next F45 class.
Morgan Mitchell
F45 Athlete
Scott Thompson
F45 Global Athletics Director
Johry Batt
Deputy Athletics Director
Cristina Chan
F45 Recovery Director
Juddy Ferguson
F45 Athletics Educator
Noah Galloway
F45 Athlete
READY TO JOIN THE SQUAD?
LET'S GO!