Functional Fitness. Real Results.
F45 Colorado Springs Central
F45 Training Colorado Springs Central offers functional group fitness classes, reimagined. We are more than just a gym. We are the total wellness solution for every body. With 5,000+ dynamic, energy-packed movements and over 80 workouts offered, we help you unlock your inner athlete. We are the workout you always wanted with the team you didn't know you needed. New to F45 Training?
Team Training. Life Changing.
F45 Colorado Springs Central
Mark Wahlberg said it best: It's not about mirrors, mood lights or followers. It's about what you did with your time. It's about how you feel when you are finished and who encouraged you along the way. Ready to join the movement?
Team Training. Life Changing.
F45 Colorado Springs Central
F45 Training is functional group fitness, with the effectiveness and attention of a certified personal trainer. Our workouts are designed for every body. Join us to find out why we are rated #1 Gym by Men's Journal in the US and Canstar Blue in Australia.
Class Schedule
Experience the power of F45 Colorado Springs Central today and start feeling the difference today.
THE RESULTS ARE IN
SUCCESS STORIES
Tina E.
Tina lost 27lbs and 8% body fat!
Ryan S.
Ryan has lost 16lbs and 4.5% Body fat!
Michael V.
In 6 weeks Michael lost 19lbs and 6.7% Body fat!
Mike G.
In 6 weeks Mike lost 12lbs and 2.5% body fat!
Megan O.
Megan Lost 6% body fat, 4 pant sizes, and gained 5lbs muscle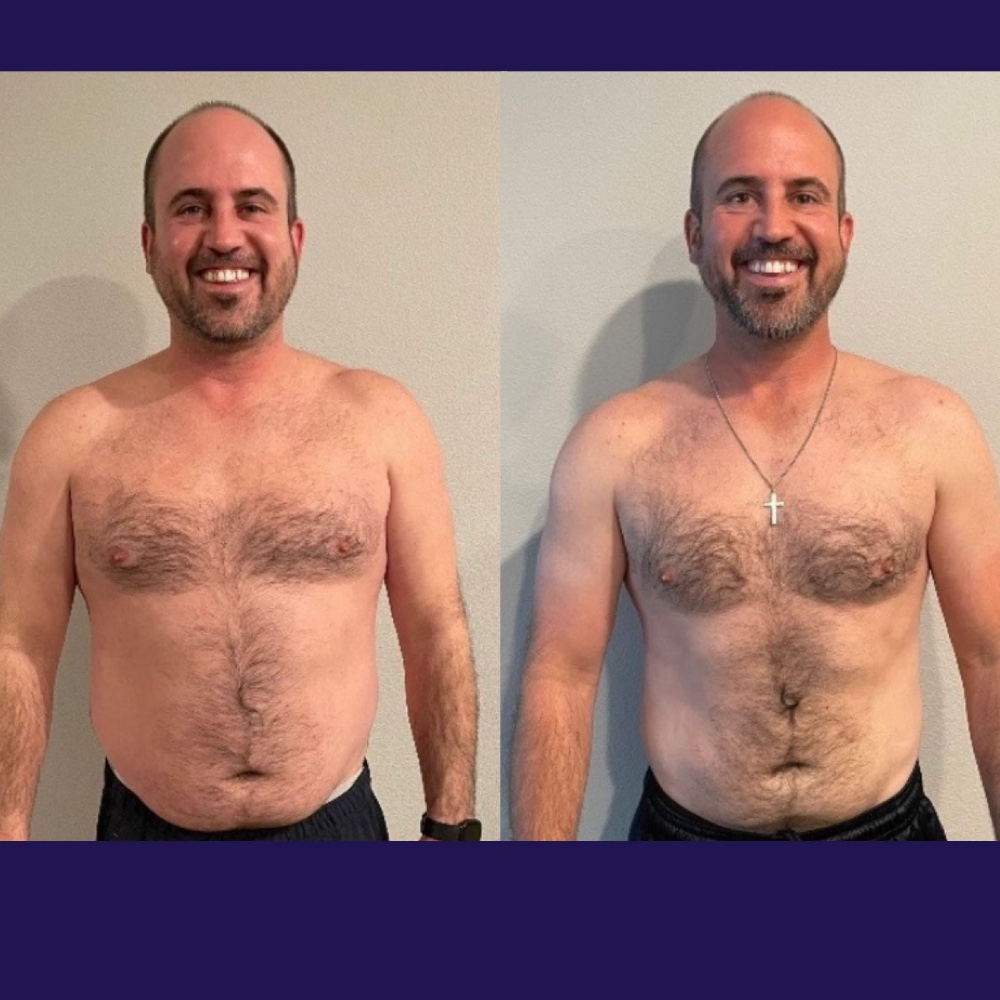 Matthew T.
Matthew lost 16lbs, 10% body fat and gained 4lbs muscle!
Mandi R.
Mandie lost 11lbs and 5% body fat!
Lizzie K.
In 21 days lizzie lost 3% body fat and gained 2.4lbs muscle!
Josh K.
in 6 weeks josh lost 13lbs and 4.4% body fat!
Alec P.
Alec lost 23lbs and 12% body fat!
Kim V.
IN 6 weeks Kim lost 18lbs and 11% body fat!
Tabitha H.
in 21 Days Tabitha lost 2.2% body fat and gained 3.1lbs muscle!
Kelsey W.
Kelsey lost 10% body fat and gained 12lbs of muscle!
Colleen G.
In 28 days Colleen lost 3.7% body fat and 6lbs!
Chris M.
in 6 weeks Chris lost 26lbs and 5% body fat!
Rachel H.
Rachel lost 10.3% body fat and gained 7.2lbs muscle!
Chris A.
Chris lost 3% body fat and gained 16lbs of muscle
Brad D.
Brad lost 20lbs and 11% body fat!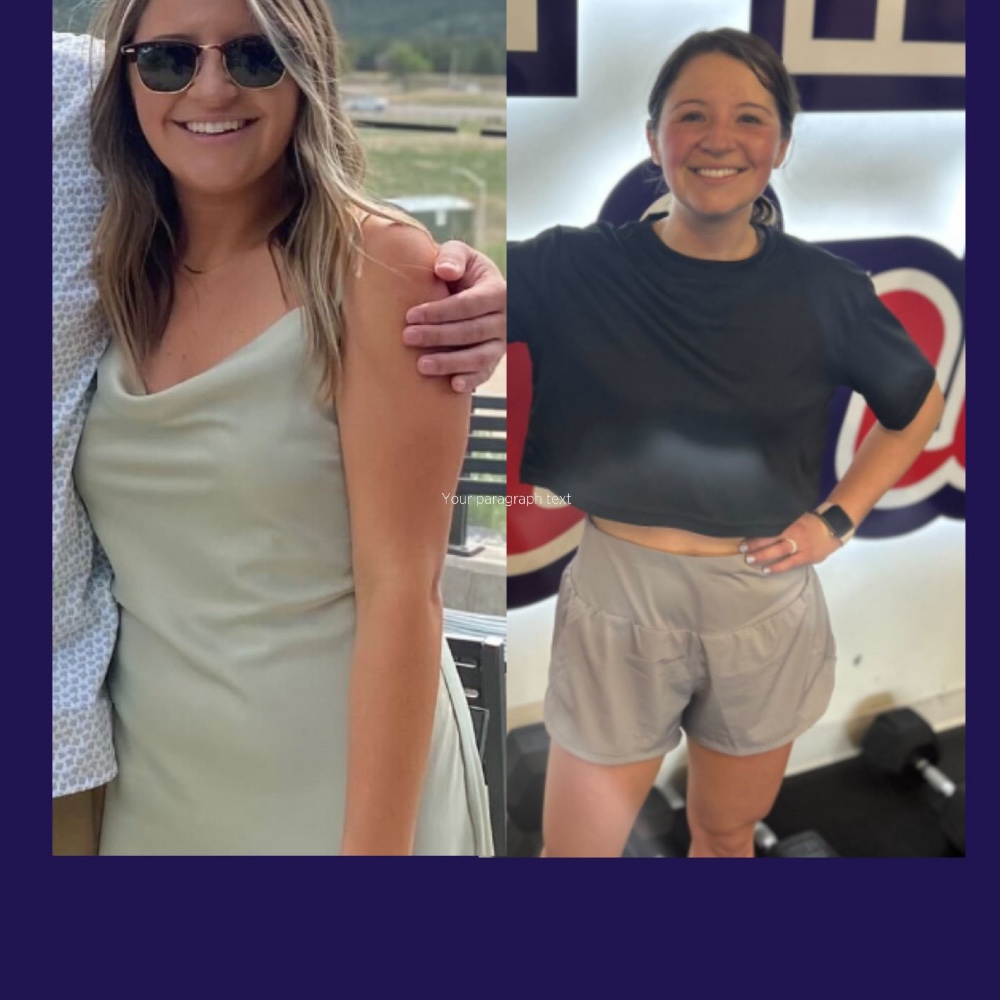 Ashley H.
Ashley lost 7% body fat, 2 pant sizes and gained 4lbs muscle!
Ann S.
Ann Lost 14lbs and 8% Body fat!
Amy P.
Amy lost 13.5% bod fat, 28lbs and 3 pant sizes!
Darlene H.
In 28 days Darlene lost 8lbs and 2.3% Body fat!
FEEL THE LOVE
WHAT OUR MEMBERS SAY ABOUT US
F45 Central has been a home and community to my wife and I over the last year! Along with incredible workouts that have me looking and feeling the best I have ever felt, the trainers are there to support me every step of the way on my fitness journey. Along with that, we have made lifelong friendships with our workout partners that push us to be better every day. F45 Central is the best!
I have had the pleasure of working out at this location consistently since October of 2022. Little motivates me to get out of bed at 435 am but this place does. From the energetic coaches, supportive community environment and super fun music, it is something I look forward to. The schedule rotates so I never get bored with the workouts. Since I fully embraced the pandemic, this place has been helping me dig out of the hole I created for myself. With the help of the F45 coaches and members I have been making progress and finding my groove again. Don't be intimidated by preconceived judgement from yourself or others and get yourself to this gym!
F45 Central COS has been home to us for a whole year while we lived in the springs. This gym is tight knit and pushes you to be the best you can be. The trainers at this studio to above and beyond, not only caring about your physical well-being but your mental too. I couldn't recommend this studio more. You won't be disappointed!
Love this gym! The workouts are quick and the coaches are amazing, very friendly and encouraging. They are constantly checking to make sure your form is good to avoid injury. The building is clean and well kept. This is my favorite form of self care!
F45 is totally addicting. The classes are fun and the trainers are all knowledgeable and very welcoming. I like the 45 minute length. I remind myself I can do anything for a short period of time. Try a class. You will keep coming back.
I was looking for a gym that would help hold me accountable & push me to do more….I found that at F45! Great workouts, coaches & music! They are all encouraging & super helpful. Love they take time to ensure you have good form & they are always full of energy which certainly helps at the 5:15am class!
F45 is amazing! I have never done group workouts before joining F45 but the coaches and community have made me feel comfortable and welcome. Brandon has excellent communication and quick to respond to my questions regarding my membership and Coach Amy has been encouraging throughout my first week here. I am excited to continue going to classes with a great community of people!
So glad I gave F45 a chance! Love the workouts, trainers, and atmosphere. Always a great mix of music to keep you motivated. I can't wait to see how hard I can push it and see what shape I'll be in attending F45.
I finally tried F45 a few weeks ago. So far I really love it! It is exactly what I was looking for in addition to my other workouts. The staff is so friendly and very motivating during class. I am newer to lifting heavier weights and the instructors always make sure I have the correct form which is appreciated. I plan to stick with them for a long time!
I fell in love with this place in a matter of sessions! The trainers are energetic, attentive, and willing to go the extra mile to help you reach your fitness goals. Everyone works extremely hard during class as well which i so motivating and nice to see! F45 is absolutely worth your time, money, and effort.
I honestly cannot say enough good things about F45. The workouts, coaches, facility, and community are top-notch! I am no good at working out at home or on my own, group workouts are definitely more my speed. The workouts are quick, effective, and convenient, and the coaches are knowledgeable, personable, and motivating. I have been a member since the studio opened last year, and it truly feels like home. I've tried just about every type of group fitness class out there, and this one definitely gives you the most bang for your buck. They have been especially supportive to their members throughout the COVID pandemic by offering online Zoom classes and recorded workouts. They held outdoor boot camp classes this summer prior to reopening the studio, and were prepared to start offering classes in a safe environment as soon as gyms were allowed to reopen, which has been a lifesaver for me. I highly recommend F45 to anyone looking to start, or continue, their fitness journey!
F-45 is my new favorite workout! I love the atmosphere and the workouts really challenge me. The trainers are also super motivating and helpful when it comes to form. I felt like I wasn't making anymore progress from working out on my own and wanted to try something new and F-45 is the perfect place to do that! I love how they incorporate cardio and lifting and the workouts are quick and I leave feeling amazing.
The training team made me feel so welcome on the first day! The staff and fellow members have such a fun and positive attitude that make you want to come back. Every workout I feel motivated to push myself harder and leave feeling accomplished! Would highly recommend this studio!
F45 is the best gym ever! I can definitely feel my body transforming. I was able to lose weight quickly after having my first babe! Marlon and Brandon are amazing coaches and push you to do your best to the end of the workout!
The most fun you'll ever have working out. I don't know how they manage to make it so much fun when your heart rate is maxxed out and you're absolutely dying, but it really is a blast. Awesome coaches. And it will help your fitness tremendously for other sports as well. Highly recommend you give it a try!
When my gym closed due to a second COVID outbreak, I knew it was time to look for something else that was more organized with stronger communication. I have family that does F45 in Texas and rave about it all the time so figured the timing was finally right to give it a shot. I just finished my first week trial at F45 and after the first day I knew I was going to sign up. It blows my mind how much we do and how efficiently we do it in such a small space. I love the creativity of the workouts and all of the equipment. Everyday some new piece of equipment is added which keeps it interesting. (I have no idea where they keep it all!) In the span of 5 days at 5:15 AM I have had 6 different trainers which allows for diversity in how they coach you but also prevents them from burn out. I have also been impressed that 2 trainers will tend to be available for a small amount of people so they are constantly working 1 on 1 with you. The caliber of the trainers is very high. It's obvious that they are experienced and have a high standard in who trains. I have a very specific injury that I explained to all of them very minimally and the modifications that they have provided me have been challenging but also safe so I do not reinjure myself. This is definitely one of the highest quality group gyms I have come across in a long time. It's fun working out again and I am so glad I made the change.
Does the "F" in "F45" stand for Fan-friggen-tastic? If so it's a ding dang understatement. This gym is the bees knees, the cat's pajamas, the absolute best place to get your workout on. Excellent trainers, cool fellow worker outers, sparkling clean and organized to the tee.
F45 is not just a workout – it's a community. The F45 coaches and members are so motivating and inspiring and I genuinely look forward to working out every day. You will leave in a better mood than you came in – guaranteed! The energy is fun, the the workouts are challenging, and most importantly, they produce real results. I wish I would have become a member sooner. You will not find a better workout in Colorado Springs!
The coaches here make the difference! All are professional, friendly, and helpful — always willing to take the time to help improve form or suggest alternatives movements. I really enjoy the varied programming with consistent strength and cardio-focused days during the week. Easy to follow routines and tons of different exercises throughout the week to keep things both interesting and fun. A great way to spend 45 minutes!
F45 has been a great experience since the reopening. They are taking every precaution and sanitizing very well. It is a great workout that keeps you engaged and motivated with excellent trainers ready to help you at all times. If you are looking for a great environment and a great workout this is your place. Workers are different everyday and always awesome.
F45 has been the most challenging and fun workout I've ever done. The coaches are motivating, friendly and always challenging me to push myself harder. I genuinely look forward to getting drained by the workouts everyday. Do yourself a favor and sign up for the free week trial. You'll be hooked!
This has become my favorite workouts I've done in a while. Good mix of alternating strength and cardio days with a nice hybrid session on Saturdays. The coaches do a great job of pushing you when you need it and challenging you to get every last rep or lap in. For any of the strength exercises, there is a strong emphasis on form and safety. Highly recommend. Kicks my tail for sure, but has definitely helped get me in better shape.
I was fortunate to win two weeks of training at F45 Colorado Springs Central, and honestly was a bit hesitant to attend! I thought I wouldn't be able to keep up and was afraid of the intensity level of interval training. The first class was HARD, but I felt pretty awesome for completing it -at my own pace, and with passionate and caring support from the trainers.- I went back and went back again, and again, and could feel myself getting stronger, leaner, toned and all with more and more stamina. After two weeks, I joined – How could I not! The progress made in only two weeks was exhilarating! For at least five years, I've said I'd be "ready" for summer and the beach, and never quite got there. Today was my 15th training session in about 4-5 weeks, and I can honestly say that I feel great, I'm loving F45, and I can't wait to see where it takes me – and I'm ready for the Summer!!! -V/37 years old/Momma
This place is FANTASTIC. I've been a member of a lot of gyms as well as at-home/online workout programs and none have produced results like F45 has. The workouts are fun and fast, and THEY WORK! I have lost weight, toned up & gained muscle. I love the combination of strength (weight training) and cardio days, and the HIIT format instead of a "lift as heavy as possible a few times" approach. The expert coaching really helps me to learn techniques for lifting and to push myself when I might plateau. Not to mention the coaches' enthusiasm that keeps you laughing & gets you through the door every day! I love my F45 family! — Oh and if you do the Challenge (menu program) as well, the gains are amplified even more!
I'm in the best shape of my life because of these guys. The classes are tough, but they go by so fast! The trainers really know how to coach and motivate and that's a big plus for someone new to training. I love the strength building days, because I can really see a difference in my muscle mass. You see results really quickly and everyone is like a family. It's def worth trying a class
Joined just because I was sick of the weather outside last winter. I now can't miss my 5am classes. Absolutely love the facility, workouts, and coaches. They went above and beyond to keep us all motivated during the Stay at Home order and are doing all they can to keep us safe and healthy now that we are back at the gym. Take the class once and you'll be coming back all the time.
Absolutely love how welcoming this community is! The workouts are fantastic and everything is set up and planned out for you! The coaches are amazing and will help you whenever you want! Everyone here is great!
Finding F45 after moving to COS has been a game changer! I was so glad to find a gym that consists of workouts that I love (and am familiar with) and trainers that are fun, kind, knowledgeable, that push everyone who comes to do their best each day! Thank you to all the trainers like Felicia, Marlon, Ellen and Amy for being awesome and helping me get back into shape! Y'all are the best!
Love love love! The staff is so welcoming and encouraging, and the workouts are AWESOME. I feel challenged and motivated every time I step into their facility. You'll leave feeling amazing! Definitely recommend!
Truly a wonderful experience! As a former competitive athlete, it's hard to find a place that will really push you but always have your back, and make you feel like your are a part of something. F45 definitely does that, and cares about everyone. They are also taking great precautions in align with CDC recommendations for covid. I feel safe and supported 🙂 highly recommend!
Prior to trying out F45 I had never lifted weights or spent any time in a traditional gym setting for fear of looking stupid because I didn't know what I was doing and potentially injuring myself by lifting incorrectly or doing something wrong. The coaches at F45 immediately put my fears at ease by walking through at the start of class exactly what we were doing in each station and monitoring everyone's form throughout class. I'm so thankful I tried it out – people at all levels of fitness are truly welcome!
The classes are amazing. They have done incredible work during the pandemic to make sure their members feel safe. Sanitation is excellent and great communication on expectations and requirements. I love the fitness family here!
I love everything I got from my personal trainer for a couple of years.. but it was really expensive! I discovered F45 & I realized that I got the same motivation, for a fraction of the price! It's a wonderful place & I'm so thankful! If you've never been, I would try it just to see
I love everything about the place! I have been coming here since it opened in October and absolutely love the workouts! The coaches are just the best! They help keep me accountable, make it fun, and make sure I use the correct form.
I attend the central location and I LOVE the trainers! I always feel confident that they will push me while keeping me safe. The planned alternating workouts, leave me feeling like I'm really getting a full body workout!
The perfect workout experience, you're in and out in no time and get a full workout. It's perfect for me and the trainers are helpful & positive. I would definitely recommend to anybody!
F45 workouts are the BEST! So much fun and the time just flies by! Great community, coaches and members! Fitness at its finest!
My wife and I are hooked and love going here! Great community, coaching, energy and results. ⭐⭐⭐⭐⭐
I have been going here for about a month and a half (a bit before shut down and back at it now!) And I love it! The staff and community is amazing and the classes push me past what I would be able to do on my own!
TEAM TRAINING
LIFE CHANGING
TEAM TRAINING
LIFE CHANGING
TEAM TRAINING
LIFE CHANGING
TEAM TRAINING
LIFE CHANGING
TEAM TRAINING
LIFE CHANGING
TEAM TRAINING
LIFE CHANGING
MEET THE TRAINERS
OUR FITNESS TEAM
F45 trainers are in a league of their own, delivering the expert guidance and unconditional support of a one-on-one personal trainer. Get to know the F45 trainers near you before your next F45 class.
Morgan Mitchell
F45 Athlete
Scott Thompson
F45 Global Athletics Director
Johry Batt
Deputy Athletics Director
Cristina Chan
F45 Recovery Director
Juddy Ferguson
F45 Athletics Educator
Noah Galloway
F45 Athlete
READY TO JOIN THE SQUAD?
LET'S GO!