Functional Fitness. Real Results.
F45 NEW TORONTO
F45 TRAINING NEW TORONTO offers functional group fitness classes, reimagined. We are more than just a gym. We are the total wellness solution for every body. With 5,000+ dynamic, energy-packed movements and over 80 workouts offered, we help you unlock your inner athlete. We are the workout you always wanted with the team you didn't know you needed. New to F45 Training?
Team Training. Life Changing.
F45 NEW TORONTO
Mark Wahlberg said it best: It's not about mirrors, mood lights or followers. It's about what you did with your time. It's about how you feel when you are finished and who encouraged you along the way. Ready to join the movement?
Team Training. Life Changing.
F45 NEW TORONTO
F45 Training is functional group fitness, with the effectiveness and attention of a certified personal trainer. Our workouts are designed for every body. Join us to find out why we are rated #1 Gym by Men's Journal in the US and Canstar Blue in Australia.
Class Schedule
Experience the power of F45 NEW TORONTO today and start feeling the difference today.
THE RESULTS ARE IN
SUCCESS STORIES
MENTAL & PHYSICAL HEALTH
After 3 years and 500+ classes into F45, my mental and physical health have drastically improved.
STAMINA AND ENDURANCE
My focus is building stamina and endurance to combat multiple sclerosis. I'm 61 and in the best shape of my life.
WEIGHT LOSS
I've lost 187 lbs since my very first workout in 2021. F45 has become the most joyful place in my life.
BODY TRANSFORMATION
Through F45, I have lost 13 lbs of fat, gained 4 lbs of muscle and descreased my body fat by 6%.
CANCER SURVIVAL
Three years ago I got cancer. It was my F45 family and friendships that got me through it. My team is always there for me.
FEEL THE LOVE
WHAT OUR MEMBERS SAY ABOUT US
I'm pretty sure that this is by far the best F45 location I've ever been to. Large studio, large windows and lots of light, clean and well organized; but most importantly the coaches in this gym are the best. They literally push you to do your best (at your own pace, but they make sure that you do your best, ALWAYS). Members are also great and I enjoy exercising there everyday! I can't recommend this location enough. It's uplifting, and life changing; it will help you stay committed to exercise every single day, even on your low days. 5/5 we'll deserved
Love this place! The workouts are awesome!!! The staff is so motivating and everyone there is so encouraging! Just come check it out!
Such an amazing atmosphere! Everyone is pushing each other and the coaches are there every step of the way! The 45 minutes flew by so quick!
By far and above the best workouts I have ever done. The team at F45 New Toronto is amazing and the space is great. I would strongly recommend to anyone who is looking to change their workout routine and get in the best shape of their lives.
This is a great studio with supportive trainers who really love what they do. It's also an amazing community with friendly members. The workouts will get you in shape in no time. Lots of gains!
The trainers, community and general vibes of F45 new toronto are AMAZING. I usually hate hate HATE working out, but coming here has helped change that for me. The classes are always different, long enough that you feel results, but short enough that you don't get bored, and there is always someone there to help push you along or offer tips to push yourself.
TEAM TRAINING
LIFE CHANGING
TEAM TRAINING
LIFE CHANGING
TEAM TRAINING
LIFE CHANGING
TEAM TRAINING
LIFE CHANGING
TEAM TRAINING
LIFE CHANGING
TEAM TRAINING
LIFE CHANGING
MEET THE TRAINERS
OUR FITNESS TEAM
F45 trainers are in a league of their own, delivering the expert guidance and unconditional support of a one-on-one personal trainer. Get to know the F45 trainers near you before your next F45 class.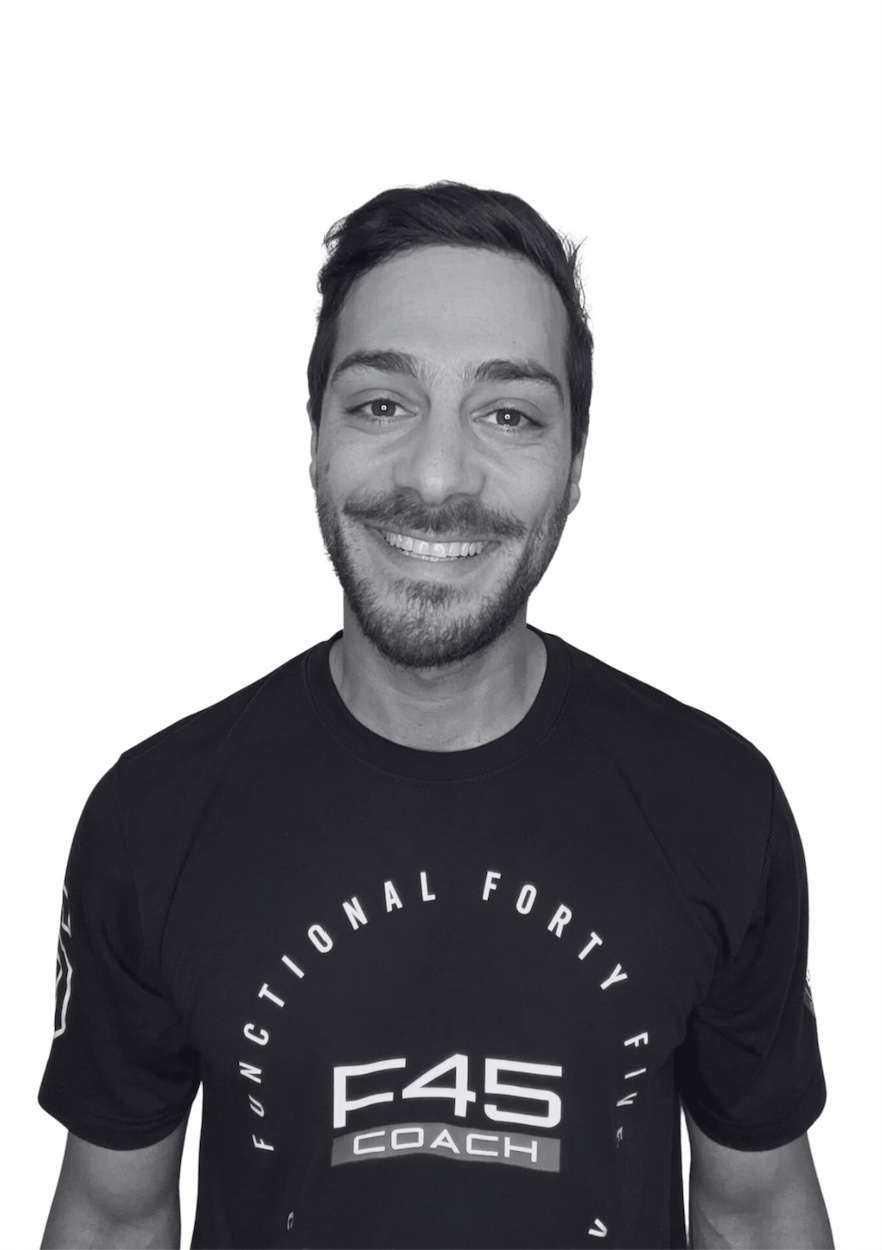 Konrad Tyrakowski
Trainer
Tammy McIntosh
Studio Manager
READY TO JOIN THE SQUAD?
LET'S GO!