TEAM TRAINING.
LIFE CHANGING.
WELCOME TO THE WORLD'S FASTEST GROWING FUNCTIONAL TRAINING COMMUNITY.
Welcome to F45 Training Shannon Plaza
If you're ready to transform into a leaner, stronger you, come experience the difference training at our fitness studio in Shannon Plaza can make. We are unlike other gyms in Shannon Plaza in that we offer innovative workouts in a no-judgement zone where you can confidently create the body you want. And with the support of professional coaches and like-minded studio members, you can be sure that you'll train like a champ.
OUR CLASSES
FUNCTIONAL HIIT
F45 is specifically designed to provide a functional full-body workout while improving energy levels, metabolic rate, strength, and endurance.
TEAM TRAINING
The team mentality at F45 Training helps members transform their lifestyle physically and mentally while encouraging community growth and a no-ego attitude.
45 MINUTES
F45 is one of the most time-efficient ways of training. We aim to burn up to 750 calories per 45-minute session.
WHAT IS F45 TRAINING?
THE F STANDS FOR FUNCTIONAL TRAINING, A MIX OF CIRCUIT AND HIIT STYLE WORKOUTS GEARED TOWARDS EVERYDAY MOVEMENT. 45 IS THE TOTAL AMOUNT OF TIME FOR SWEAT-DRIPPING, HEART-PUMPING FUN.
PLAY VIDEO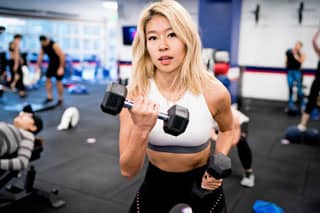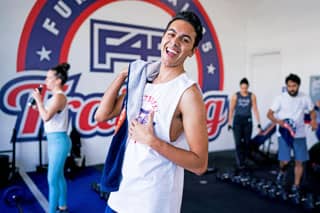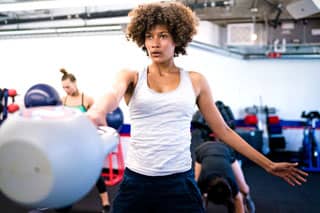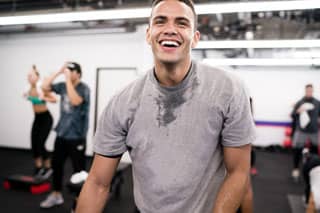 The workouts will kick your butt every time, plus they can be modified for beginners and those with more experience. It's for everyone and I love it!
Amiee


F45 Member
F45 is the most dynamic, efficient, and enjoyable work out I have ever done! The sense of community here is so very special. I absolutely love it.
John


F45 Member
LITERALLY THE ABSOLUTE BEST! The workouts are very challenging and I always leave feeling like I did some serious work. The trainers are AWESOME!
Lauren


F45 Member
I've tried every form of training from CrossFit to Orange Theory Fitness (bored out of my mind running on treadmills). Take advantage of their FREE trial, after a few sessions you'll be hooked!
Evan


F45 Member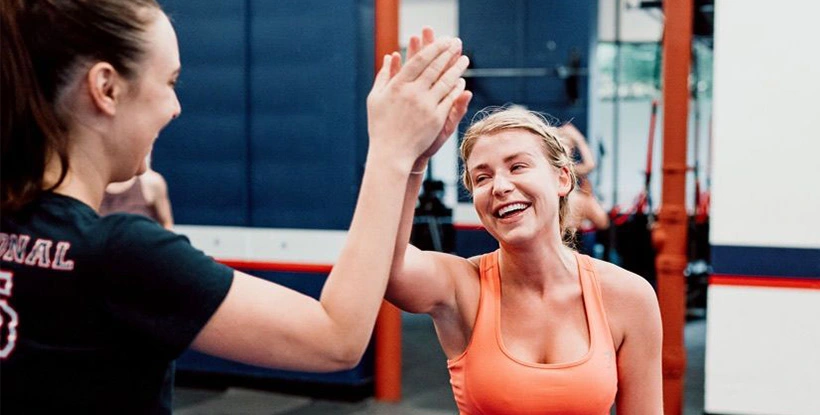 Our Weekly Schedule
We specialize in cardio, resistance, hybrid, and recovery group fitness classes, with specific days dedicated to each training style. Each workout is a fast-paced journey through a series of challenging exercises that will get you sweating in just 45-minutes. And to keep the energy high and the workouts engaging our setup features demo screens and trackers. Don't settle for the ordinary when it comes to your goals. Join our fitness studio in Shannon Plaza and experience the best results-driven fitness classes in town.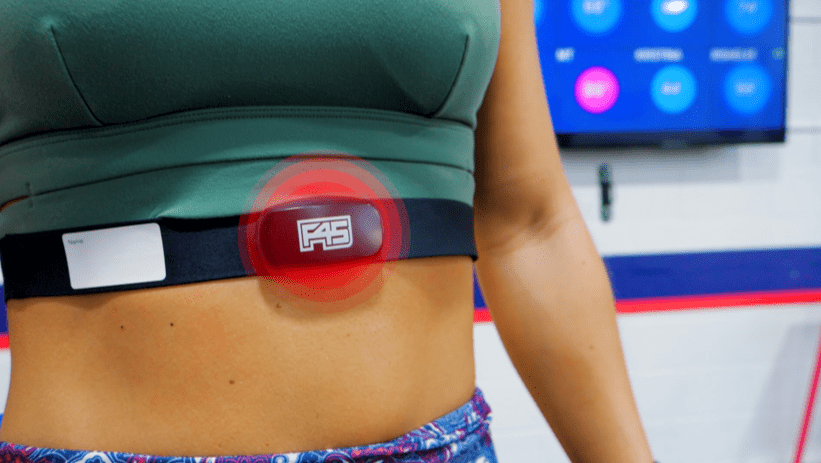 INNOVATION.
Our functional training classes continuously evolve so virtually no two workout are ever the same!
LEARN MORE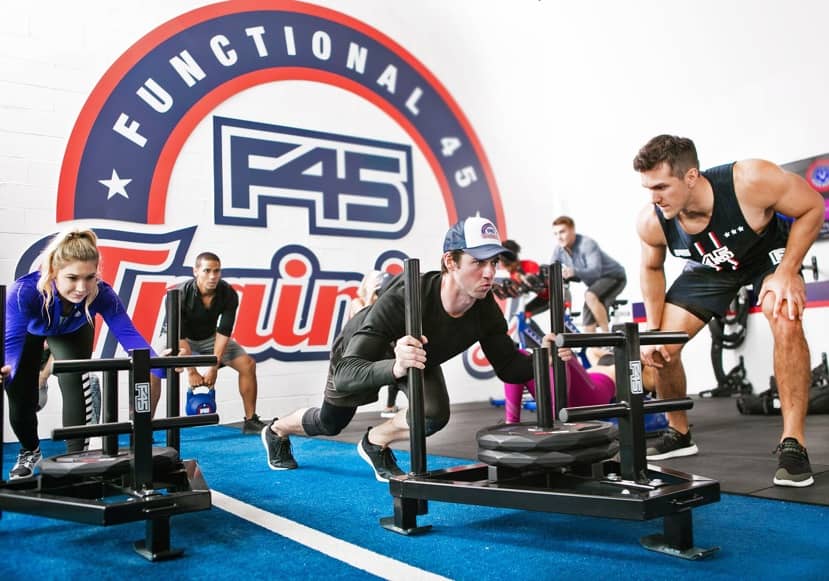 MOTIVATION.
The motivation and encouragement in a group training facility creates a pulsing, upbeat environment where goals are met and exceeded.
LEARN MORE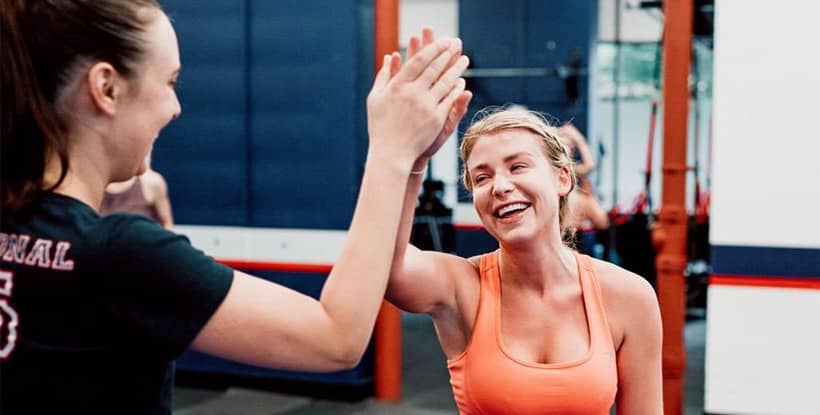 RESULTS.
When it comes to weight management, good nutrition is vital. F45 gives all members access to their own free personal nutrition program to achieve health objectives with daily meal plans, tracking, and community support. Welcome to the F45 Challenge.
LEARN MORE
TEAM TRAINING. LIFE CHANGING.