Functional Fitness. Real Results.
F45 MAROUBRA
F45 TRAINING MAROUBRA offers functional group fitness classes, reimagined. We are more than just a gym. We are the total wellness solution for every body. With 5,000+ dynamic, energy-packed movements and over 80 workouts offered, we help you unlock your inner athlete. We are the workout you always wanted with the team you didn't know you needed. New to F45 Training?
Team Training. Life Changing.
F45 MAROUBRA
Mark Wahlberg said it best: It's not about mirrors, mood lights or followers. It's about what you did with your time. It's about how you feel when you are finished and who encouraged you along the way. Ready to join the movement?
Team Training. Life Changing.
F45 MAROUBRA
F45 Training is functional group fitness, with the effectiveness and attention of a certified personal trainer. Our workouts are designed for every body. Join us to find out why we are rated #1 Gym by Men's Journal in the US and Canstar Blue in Australia.
Class Schedule
Experience the power of F45 MAROUBRA today and start feeling the difference today.
THE RESULTS ARE IN
SUCCESS STORIES
Hugely improved my confidence & happiness
I just wanted to express my gratitude for the incredible impact F45 has had on my fitness and wellbeing. The guidance & support has helped me more than I could've imagined.
Grateful for the positive impact it's had on my life
F45 has transformed my approach to fitness and overall well-being. I can't recommend it enough to anyone looking to elevate their fitness journey
Thank you Josh and Nathan!
The trainers are really awesome and helpful and the team and community make you feel really comfortable. Everyday is new training, so it is never boring!
FEEL THE LOVE
WHAT OUR MEMBERS SAY ABOUT US
Great studio and awesome instructors. Trainers are always walking around correcting and motivating. Great training team!
Great trainers and really good team in the mornings. Plenty of room for big classes. Coffee shops nearby open early!
The team is great and very enthusiastic and always motivating. Like the classes and the effort the trainer crew puts in early morning and also on public holidays.
TEAM TRAINING
LIFE CHANGING
TEAM TRAINING
LIFE CHANGING
TEAM TRAINING
LIFE CHANGING
TEAM TRAINING
LIFE CHANGING
TEAM TRAINING
LIFE CHANGING
TEAM TRAINING
LIFE CHANGING
MEET THE TRAINERS
OUR FITNESS TEAM
F45 trainers are in a league of their own, delivering the expert guidance and unconditional support of a one-on-one personal trainer. Get to know the F45 trainers near you before your next F45 class.
Josh Coldray
Studio Manager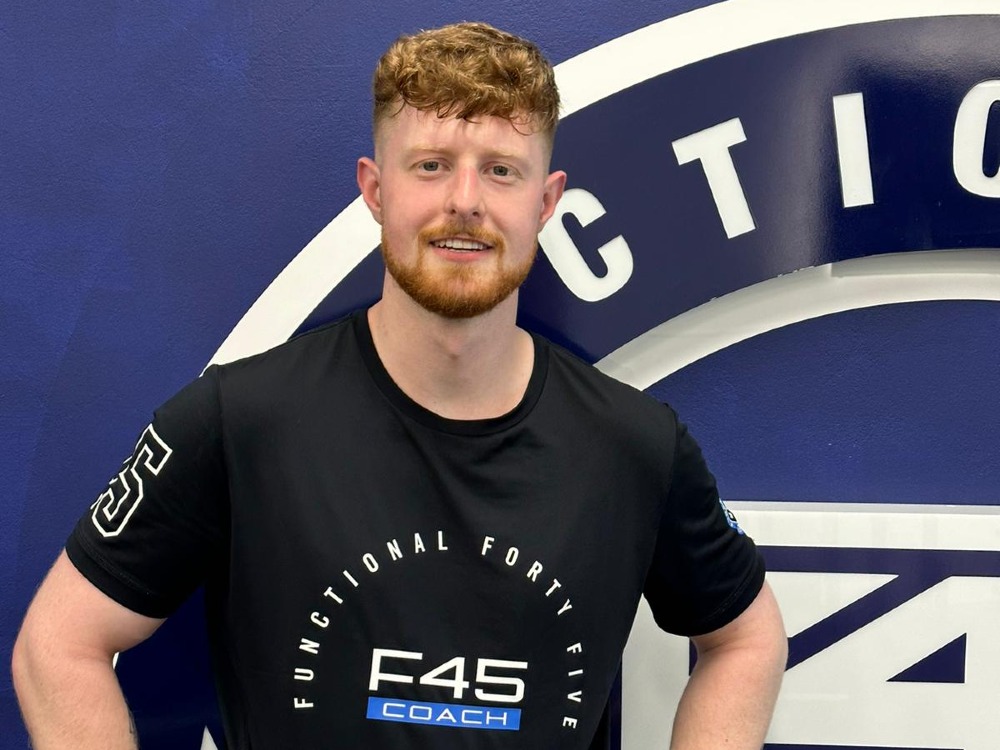 Nathan Henderson
Head Trainer
READY TO JOIN THE SQUAD?
LET'S GO!