Functional Fitness. Real Results.
F45 Tanjong Rhu
F45 Training Tanjong Rhu offers functional group fitness classes, reimagined. We are more than just a gym. We are the total wellness solution for every body. With 5,000+ dynamic, energy-packed movements and over 80 workouts offered, we help you unlock your inner athlete. We are the workout you always wanted with the team you didn't know you needed. New to F45 Training?
Team Training. Life Changing.
F45 Tanjong Rhu
Mark Wahlberg said it best: It's not about mirrors, mood lights or followers. It's about what you did with your time. It's about how you feel when you are finished and who encouraged you along the way. Ready to join the movement?
Team Training. Life Changing.
F45 Tanjong Rhu
F45 Training is functional group fitness, with the effectiveness and attention of a certified personal trainer. Our workouts are designed for every body. Join us to find out why we are rated #1 Gym by Men's Journal in the US and Canstar Blue in Australia.
Class Schedule
Experience the power of F45 Tanjong Rhu today and start feeling the difference today.
THE RESULTS ARE IN
SUCCESS STORIES
TEAM TRAINING LIFE CHANGING
"The camaraderie and support among the community is truly remarkable"- atul
F45 CHALLENGE- WEIGHT LOSS
"F45 challenge keeps me accountable to my diet and exercise. Keeping me fit and looking fine!" – Mayank
60 IS THE NEW 16!
"Daily activities such as carrying groceries & chasing my 3 grandkids is so much easier now!" – Jen
FEEL THE LOVE
WHAT OUR MEMBERS SAY ABOUT US
I love the space and the instructors. Unlike other F45 studios that may be rather cramp and have only one instructor to spot all the participants, this studio always has at least 2 friendly instructors around. The shower cubicles are very clean too and I love how one can eat a Popeye's chicken sandwich next door after a well deserved workout 😛 I also like the location which is away from the busy/crowded CBD and with the Stadium MRT station nearby.
High energy training team and clean working space. One of the best F45 locations I have been to!
If you want to turn your life around, join this studio. I lost nearly 8kgs since I joined, won a weight loss challenge and have gained so much confidence. The trainers push you to your limits and you can see your fat crying. 45mins out of your 24 hour day is all you need to get back in shape.
TEAM TRAINING
LIFE CHANGING
TEAM TRAINING
LIFE CHANGING
TEAM TRAINING
LIFE CHANGING
TEAM TRAINING
LIFE CHANGING
TEAM TRAINING
LIFE CHANGING
TEAM TRAINING
LIFE CHANGING
MEET THE TRAINERS
OUR FITNESS TEAM
F45 trainers are in a league of their own, delivering the expert guidance and unconditional support of a one-on-one personal trainer. Get to know the F45 trainers near you before your next F45 class.
ASYRAF SALLEHUDDIN
Trainer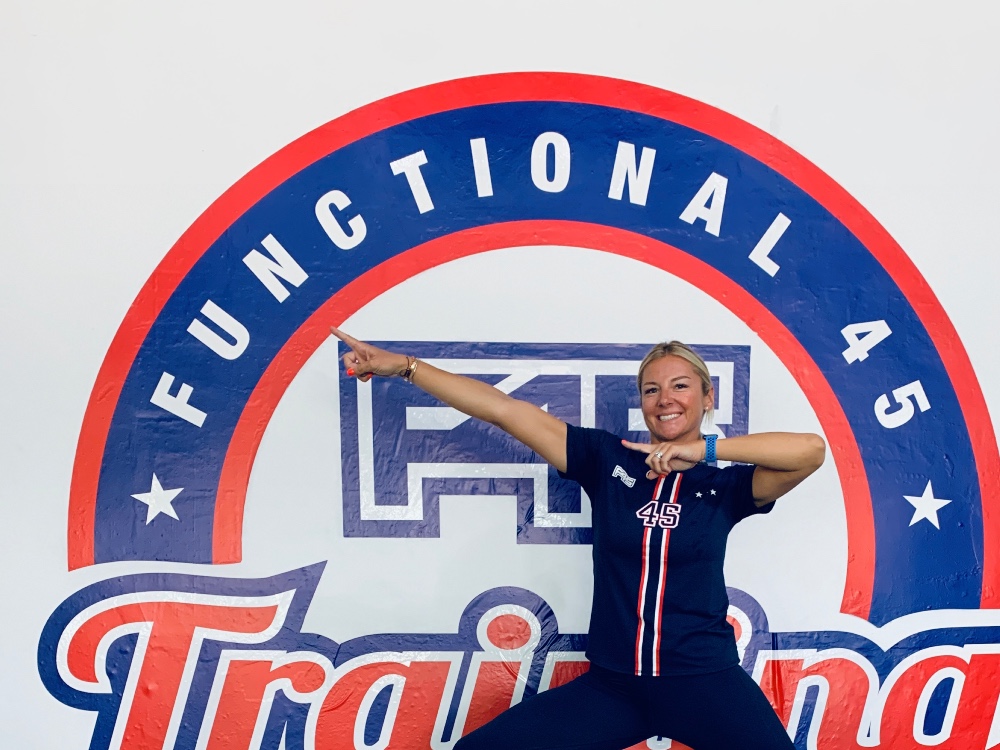 BABS HOGAN
Owner, Studio Manager
READY TO JOIN THE SQUAD?
LET'S GO!