Functional Fitness. Real Results.
F45 East Nashville
F45 Training East Nashville offers functional group fitness classes, reimagined. We are more than just a gym. We are the total wellness solution for every body. With 5,000+ dynamic, energy-packed movements and over 80 workouts offered, we help you unlock your inner athlete. We are the workout you always wanted with the team you didn't know you needed. New to F45 Training?
Team Training. Life Changing.
F45 East Nashville
Mark Wahlberg said it best: It's not about mirrors, mood lights or followers. It's about what you did with your time. It's about how you feel when you are finished and who encouraged you along the way. Ready to join the movement?
Team Training. Life Changing.
F45 East Nashville
F45 Training is functional group fitness, with the effectiveness and attention of a certified personal trainer. Our workouts are designed for every body. Join us to find out why we are rated #1 Gym by Men's Journal in the US and Canstar Blue in Australia.
Class Schedule
Experience the power of F45 East Nashville today and start feeling the difference today.
THE RESULTS ARE IN
SUCCESS STORIES
BODY TRANSFORMATION
I felt welcome the moment I walked in the doors by amazing coaches that knew my name and were always there to encourage me during workouts. I've lost weight, gotten stronger & am way more fit! -Jae F.
LOST 30LBS
I did traditional gyms, but grew bored creating my own workouts & lost motivation. I gave F45 a try & it's given me so much more motivation due to the fun workouts and the trainers. I actually look forward to working out now! -Chad M.
CONFIDENCE BOOST
I joined F45 East for the workout intensity & fun community. Both have quickly allowed me to reach fitness goals. I'm more toned, feel stronger every day, have more endurance & an improved quality of life outside of the studio! -Mia G.
NEW DAD GETTING FIT
I've done "regular gyms" for 15+ years. F45 East is the best year of working out I've ever had (and I have a newborn at home). I've never done the same workout twice, have a few laughs & burn 300-800 calories every time. I leave class knowing they helped me kick ass. -Nolan B.
LIFESTYLE CHANGE
If I'm able to complete a 45-minute workout class at F45 East, I can do anything! The atmosphere & coaches are great and have pushed me outside of my comfort zone. And I love my workout crew who encourage me! -Ka H.
WEIGHT LOSS
When I first got to F45 East, I weighed 220lbs & was looking for a lifestyle change. The atmosphere that this gym brings is unrivaled. My many friends here along with the best trainers in the business keep me accountable every class. -Ryan C.
FEEL THE LOVE
WHAT OUR MEMBERS SAY ABOUT US
"Whether you're just beginning your fitness journey, or looking to take it up a notch, F45 East Nashville is the perfect gym. All workouts are easily modifiable, and every trainer is extremely knowledgeable and eager to help (and friendly!!). I started a year ago as a beginner and have noticed myself becoming stronger, healthier, and happier every day. There are classes at a variety of times that can fit almost everyone's schedule. The studio is clean, and the atmosphere is extremely welcoming. This is the first gym that I look forward to going to at the end of a long work day. I could not recommend F45 East Nashville more!"
"Cannot say enough good things about F45 East Nashville–I have never felt so welcome and comfortable at a gym. The trainers are the nicest; they truly care about each person and have helped me challenge myself and feel stronger, but make it fun at the same time! I also love the versatility in the workouts and moves, I never get bored. You won't regret making this place your gym in Nashville."
"F45 East Nashville is the best gym I have ever been to. The people are so kind and the workouts are awesome. I love that I can show up and get an amazing workout in within 45 minutes and there's always an amazing coach pushing me through. I can't recommend this gym enough!"
"I just recently switched to F45 East Nashville from another gym, and I've never been happier! I love the group class style, and the coaches are the best. They pay attention to each class member during the workout and really challenge you to push yourself (which is exactly what I need). In just a few weeks I've already noticed myself getting stronger and I'm excited to see my progress continue! The classes are also so fun and only 45 min… each minute is intense with very few breaks – so they definitely go by fast!"
"I love it here! Everyone is so welcoming and kind. Gyms can be intimidating at first since you don't know what to expect, but the trainers really help guide and motivate you to push yourself. Every class they encourage you to do the best of your ability and I can tell with each class it gets easier. I'm slowly but surely gaining my confidence back!"
"Love this gym! The coaches are friendly, attentive, and push you to reach your goals. The gym community is friendly and supportive. Great place to call home after recently moving to Nashville!"
"F45 East Nashville is amazing! I love the workouts, trainers, and other members. It's such a welcoming environment. While workouts are challenging (which I love), you're being greeted with smiles and guidance during each phase of the process. Great community!"
Let me tell you, the trainers here at F45 East Nashville are the best if you want to have the best HIIT training on the planet! They give you everything you need to be able to work out every piece of your body and you feel absolutely amazing. You will not regret it!"
"I love this class setting! The instructors are super friendly, knowledgeable, and work with your injuries. The classes are challenging for sure. I love how you are paired up with another person and you cheer each other on. Once you register for the app, it's easy to book classes. I LOVE everything about this gym."
TEAM TRAINING
LIFE CHANGING
TEAM TRAINING
LIFE CHANGING
TEAM TRAINING
LIFE CHANGING
TEAM TRAINING
LIFE CHANGING
TEAM TRAINING
LIFE CHANGING
TEAM TRAINING
LIFE CHANGING
MEET THE TRAINERS
OUR FITNESS TEAM
F45 trainers are in a league of their own, delivering the expert guidance and unconditional support of a one-on-one personal trainer. Get to know the F45 trainers near you before your next F45 class.
Amber Lynn Stoppel
Trainer
Emma Thomas
Studio Manager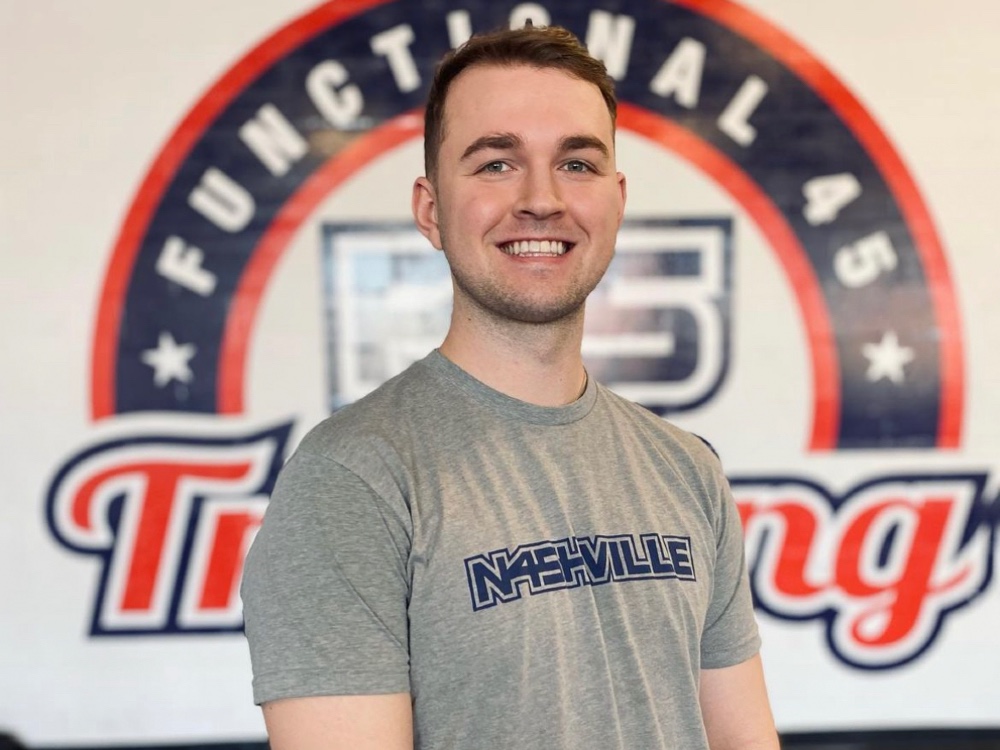 Monica Rojas-Plumberg
Trainer
Stefanie Leibowitz
Trainer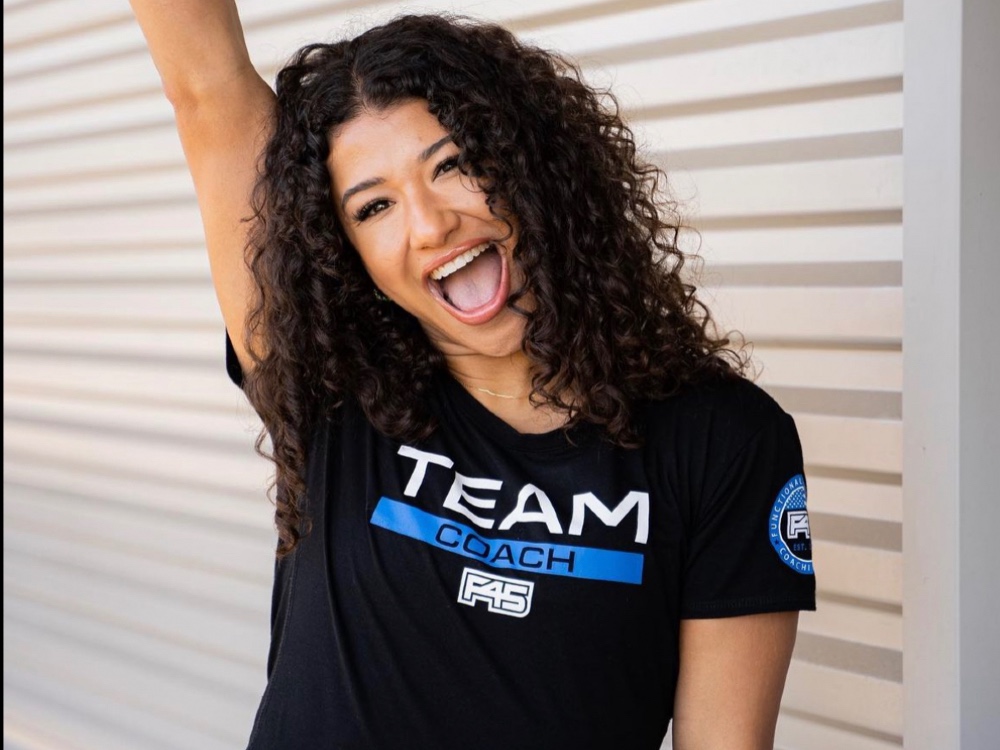 Tiffany Molyneux
Studio Manager
READY TO JOIN THE SQUAD?
LET'S GO!