Functional Fitness. Real Results.
F45 New Tampa
F45 Training New Tampa offers functional group fitness classes, reimagined. We are more than just a gym. We are the total wellness solution for every body. With 5,000+ dynamic, energy-packed movements and over 80 workouts offered, we help you unlock your inner athlete. We are the workout you always wanted with the team you didn't know you needed. New to F45 Training?
Team Training. Life Changing.
F45 New Tampa
Mark Wahlberg said it best: It's not about mirrors, mood lights or followers. It's about what you did with your time. It's about how you feel when you are finished and who encouraged you along the way. Ready to join the movement?
Team Training. Life Changing.
F45 New Tampa
F45 Training is functional group fitness, with the effectiveness and attention of a certified personal trainer. Our workouts are designed for every body. Join us to find out why we are rated #1 Gym by Men's Journal in the US and Canstar Blue in Australia.
Class Schedule
Experience the power of F45 New Tampa today and start feeling the difference today.
THE RESULTS ARE IN
SUCCESS STORIES
Romp to Cure MS
61 years old and fighting an unpredictable disease…Multiple sclerosis. This man, Brad Romp does not let that stop him. Brad shows up each day ready to conquer any obstacle that is put in his way! Not only that, but F45 Training has lowered the intensity of his symptoms and has allowed him to live a much more enjoyable life…Inside and outside of the studio!
Lisa's Journey So Far…
Lisa joined F45 New Tampa 11 months ago…And in that 11 months, Lisa has lost 100 POUNDS! Not only is Lisa thriving at a healthier weight, but she is also feeling better on a mental level and she CONTINUES to work hard to crush her goals! On top of that, she now has dedicated coaches and other like-minded members in her corner FOR LIFE.
FEEL THE LOVE
WHAT OUR MEMBERS SAY ABOUT US
I love my gym family! Every one is so encouraging and the instructors are always positive and uplifting. I could walk into this place having the worst day and by the time I exit the facility my mood is completely turned around. Thank you F45 NT you are truly amazing
F45 New Tampa is more than just a gym. The coaches know your name and they know your strengths and weaknesses. They push you to your potential – even when you don't think you can! It's a great total body workout!
Good music, good trainers and good vibes. F45 New Tampa will get you excited about showing up and working out.
This is the best gym! They're keeping everything super clean and keeping us safe! I've been going for months now and have lost inches and gained energy. Also doing things I never thought I could do like box jumps and pull ups. So happy I finally found a healthy and non judgmental gym environment.
Having bounced around several gyms in the area and not seeing the results I wanted to see, I was struggling to keep my motivation. One friend invitation to try F45 New Tampa later – I am hooked. The workouts are never boring, the coaches are knowledgeable and supportive, and the ownership truly cares about their members. I highly recommend this team and F45!
I love this atmosphere!! The coaches are the best, the workouts are suitable for EVERYONE. I look forward to going to class everyday and I couldn't say that a couple of weeks ago about going to any gym until I found this one.
This was something I was looking for to get me motivated to get into shape. The coaches are really incredible. They keep you motivated. They engage and push you for a better you. I recommend this place to everyone!!!
TEAM TRAINING
LIFE CHANGING
TEAM TRAINING
LIFE CHANGING
TEAM TRAINING
LIFE CHANGING
TEAM TRAINING
LIFE CHANGING
TEAM TRAINING
LIFE CHANGING
TEAM TRAINING
LIFE CHANGING
MEET THE TRAINERS
OUR FITNESS TEAM
F45 trainers are in a league of their own, delivering the expert guidance and unconditional support of a one-on-one personal trainer. Get to know the F45 trainers near you before your next F45 class.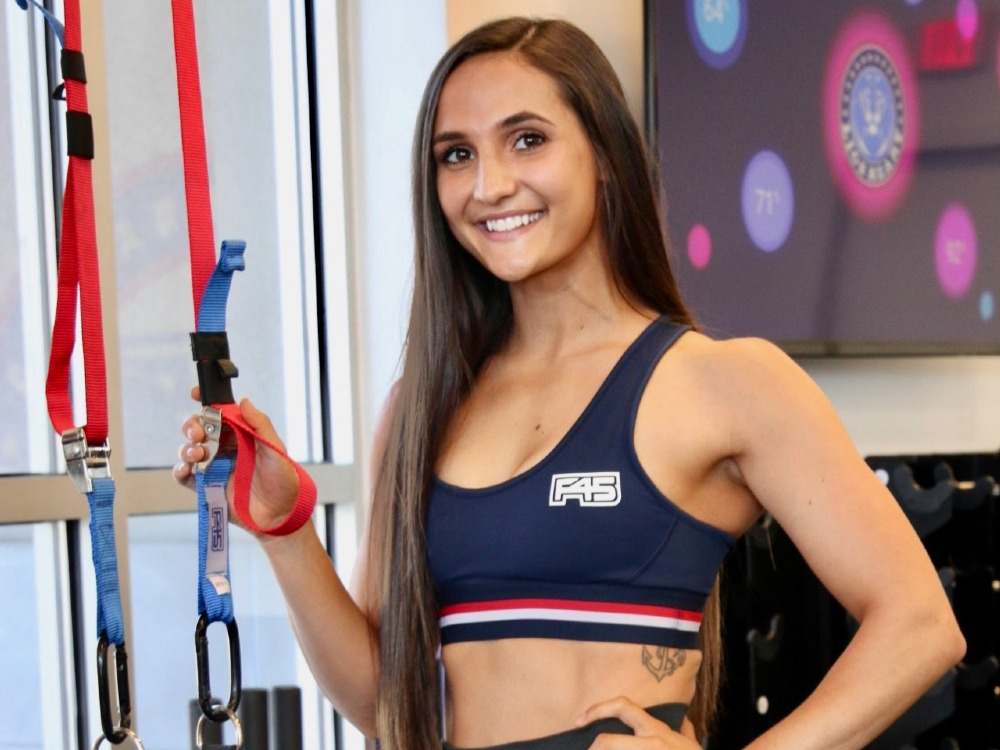 Alexis Conners
Trainer, Studio Manager
Christine Otero
Membership Advisor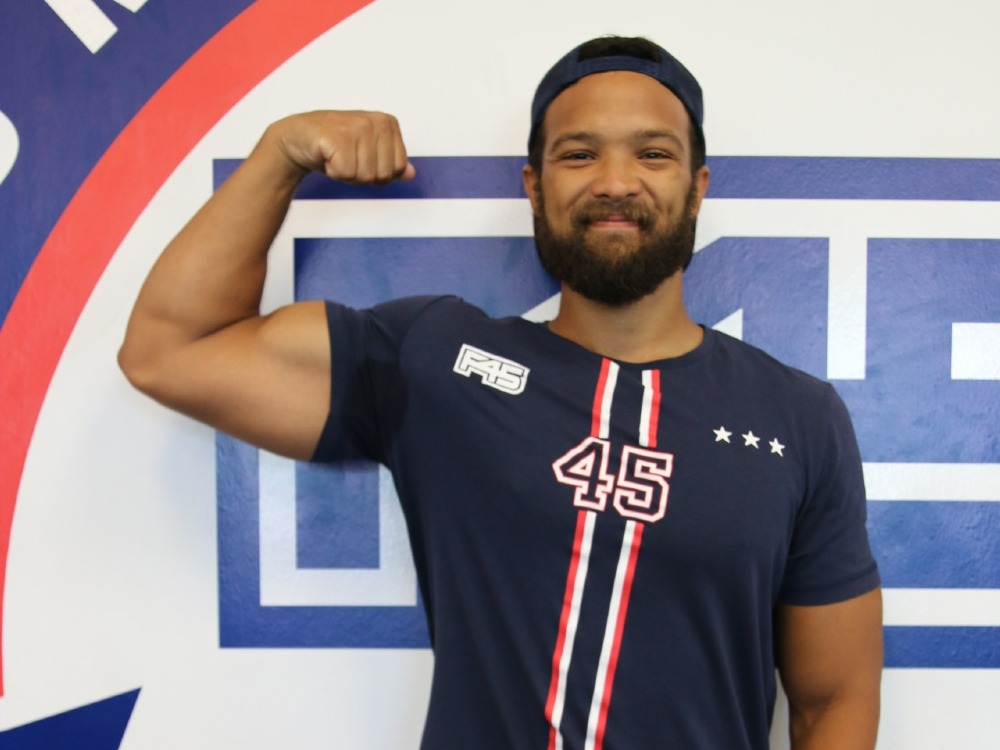 Matthew F45 Training New Joyce
Owner, Studio Manager
Tevin Conners
Trainer, Studio Manager
READY TO JOIN THE SQUAD?
LET'S GO!