Functional Fitness. Real Results.
F45 VASSE
F45 TRAINING VASSE offers functional group fitness classes, reimagined. We are more than just a gym. We are the total wellness solution for every body. With 5,000+ dynamic, energy-packed movements and over 80 workouts offered, we help you unlock your inner athlete. We are the workout you always wanted with the team you didn't know you needed. New to F45 Training?
Team Training. Life Changing.
F45 VASSE
Mark Wahlberg said it best: It's not about mirrors, mood lights or followers. It's about what you did with your time. It's about how you feel when you are finished and who encouraged you along the way. Ready to join the movement?
Team Training. Life Changing.
F45 VASSE
F45 Training is functional group fitness, with the effectiveness and attention of a certified personal trainer. Our workouts are designed for every body. Join us to find out why we are rated #1 Gym by Men's Journal in the US and Canstar Blue in Australia.
Class Schedule
Experience the power of F45 VASSE today and start feeling the difference today.
THE RESULTS ARE IN
SUCCESS STORIES
Changed My Life
I wanted to become a healthier and fitter version of myself and needed somewhere to kick start my journey. Did the 7 day free trial at F45 Vasse and instantly felt like this was the place to be. The team here have been great. It always feels awkward the first time you try something new, but you will never know if you don't at least give it a go. I have found that no matter your size, fitness level or lack of coordination, there is never anyone putting anyone else down. This place is truly a great place to come and feel part of a community, if not a family.
FEEL THE LOVE
WHAT OUR MEMBERS SAY ABOUT US
"Awesome trainers who corrected technique and encouraged the group."
F45 has changed my mind set about exercise and gyms I have got stronger than I've ever been and at nearly 65 it has given me a new lease on life love the trainers and the family atmosphere at F45 Vasse
Loving the classes and atmosphere at F45. Wish I had of joined earlier. The staff are all fantastic and make u feel comfortable from the moment you walk in. Having the creche is the biggest convenience for me and my daughter loves it too. Highly recommend
I absolutely love coming, learning new skills and pushing myself. The coaches are all great, although I do have my favourites. It has been the best decision, it really sets me up for a great day/week. Physically I feel stronger and find my back and other previously sore parts don't bother me. Mentally I am happier, more focused and committed to improving myself and being more present. Thanks F45 Vasse for providing a great environment that is challenging, fun and rewarding.
TEAM TRAINING
LIFE CHANGING
TEAM TRAINING
LIFE CHANGING
TEAM TRAINING
LIFE CHANGING
TEAM TRAINING
LIFE CHANGING
TEAM TRAINING
LIFE CHANGING
TEAM TRAINING
LIFE CHANGING
MEET THE TRAINERS
OUR FITNESS TEAM
F45 trainers are in a league of their own, delivering the expert guidance and unconditional support of a one-on-one personal trainer. Get to know the F45 trainers near you before your next F45 class.
David Horgan
Trainer, Owner
Karyn Beeson
Studio Manager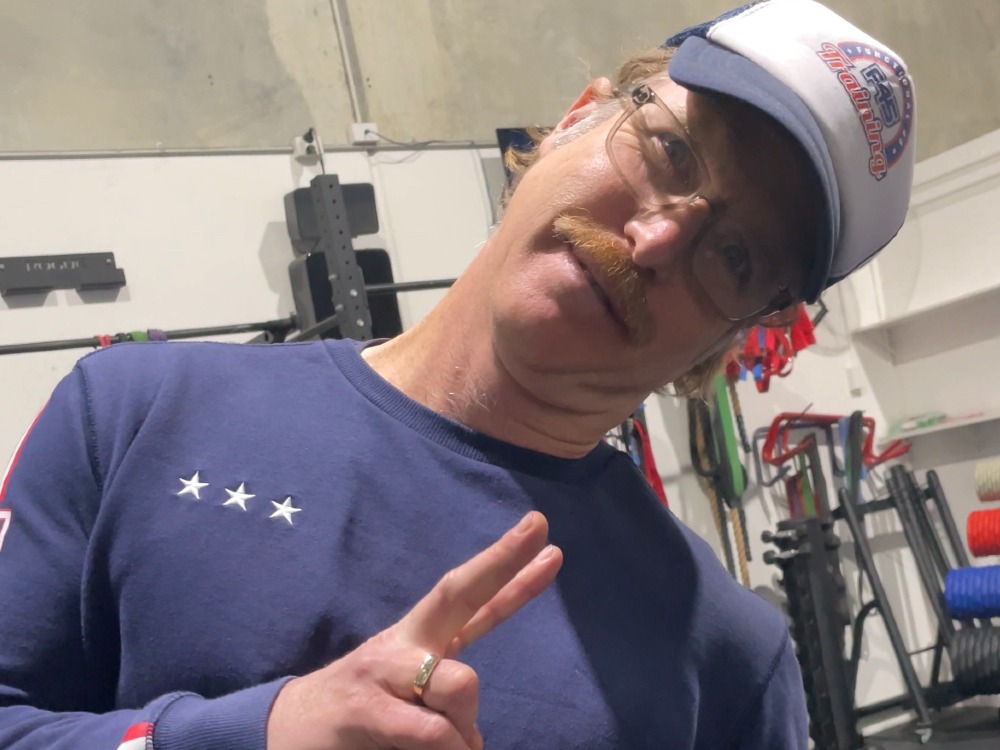 READY TO JOIN THE SQUAD?
LET'S GO!