Functional Fitness. Real Results.
F45 PONSONBY
F45 TRAINING PONSONBY offers functional group fitness classes, reimagined. We are more than just a gym. We are the total wellness solution for every body. With 5,000+ dynamic, energy-packed movements and over 80 workouts offered, we help you unlock your inner athlete. We are the workout you always wanted with the team you didn't know you needed. New to F45 Training?
Team Training. Life Changing.
F45 PONSONBY
Mark Wahlberg said it best: It's not about mirrors, mood lights or followers. It's about what you did with your time. It's about how you feel when you are finished and who encouraged you along the way. Ready to join the movement?
Team Training. Life Changing.
F45 PONSONBY
F45 Training is functional group fitness, with the effectiveness and attention of a certified personal trainer. Our workouts are designed for every body. Join us to find out why we are rated #1 Gym by Men's Journal in the US and Canstar Blue in Australia.
Class Schedule
Experience the power of F45 PONSONBY today and start feeling the difference today.
THE RESULTS ARE IN
SUCCESS STORIES
3 Month Transformation
"After trying many regimes, I finally found something that stuck & more importantly, worked for me"
Lost 9.7kg in 45 Days
Moka joined our last 45 day Challenge – loosing an amazing 9.7kgs
In 45 Days
Jim winner of our last Challenge lost 6.5kg of body fat and gained 1.2 kg of muscle
FEEL THE LOVE
WHAT OUR MEMBERS SAY ABOUT US
The best gym I've ever been to! Every other gym I've tried in the past, I've never been able to see out my goals and stick through it. I've been going to F45 Ponsonby for over a year now, and I'm loving it. The sense of community and support that's been fostered by Steve and all the trainers keep us motivated and happy. I look forward to every workout!
Absolutely love F45 Ponsonby. Have never been a part of a gym that makes me feel so motivated, to the point that I'm looking forward to my classes. The team are all awesome. They bring great energy, push you when you need the push, help with your form, are incredibly knowledgeable and are always happy to help. Have felt and seen my body change and I feel healthier, fitter and stronger. Couldn't recommend enough
F45 is a great workout, but you can find that at a lot of places. The main reason we go to Ponsonby are the people who motivate, care about you as a person and genuinely want to see you achieve your goals in all areas of your life and understand that the gym should be a part of that solution. Thankful for this place.
If you're looking for a place to get fit and have fun while making friends, then F45 Ponsonby is perfect for you! When I moved to the area I didn't know many people and the gym instantly became a place where I found connection and made friends. I genuinely look forward to my morning workouts and coffee after with the Ponsonby fam. Thanks for everything team, you've got me for life!!
Awesome F45 gym! I've been to others in the area over the years but Ponsonby is the best. Super friendly, big studio, easy parking, laid back vibes and not intimidating but the staff are still really motivating. Guaranteed great work out!
F45 Ponsonby is not just a gym but a community! Everyone is friendly and welcoming! All the trainers are skilled and take time to ensure you do not injure yourself as well as help improve your technique. The workouts are balanced between strength and cardio and varied therefore unlikely you will ever get bored. It's a place for all no matter where you are in your workout journey!
TEAM TRAINING
LIFE CHANGING
TEAM TRAINING
LIFE CHANGING
TEAM TRAINING
LIFE CHANGING
TEAM TRAINING
LIFE CHANGING
TEAM TRAINING
LIFE CHANGING
TEAM TRAINING
LIFE CHANGING
MEET THE TRAINERS
OUR FITNESS TEAM
F45 trainers are in a league of their own, delivering the expert guidance and unconditional support of a one-on-one personal trainer. Get to know the F45 trainers near you before your next F45 class.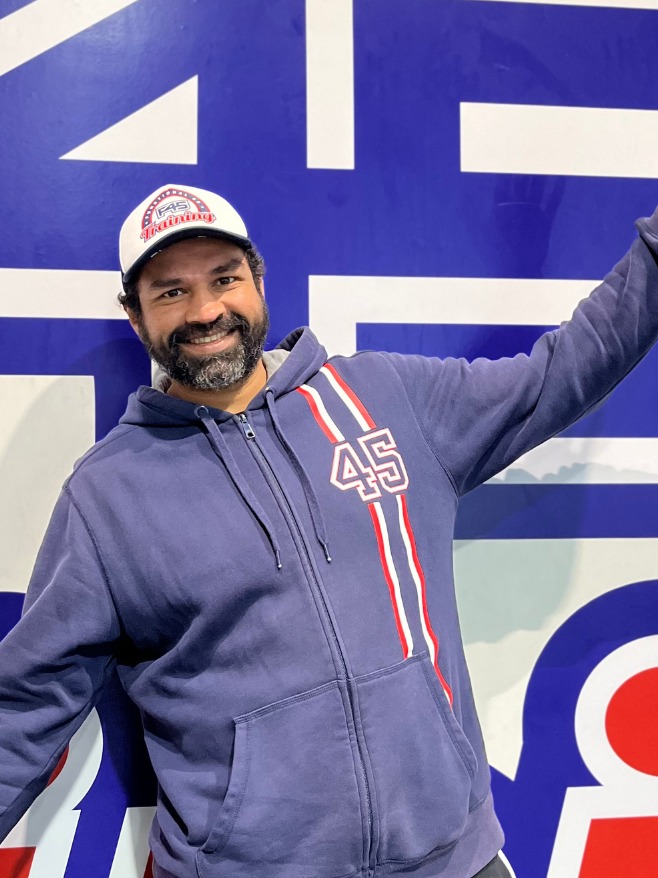 Romina Botto
Head Trainer
Steve Gaunt
Studio Manager
READY TO JOIN THE SQUAD?
LET'S GO!