Functional Fitness. Real Results.
F45 SWANSON
F45 TRAINING SWANSON offers functional group fitness classes, reimagined. We are more than just a gym. We are the total wellness solution for every body. With 5,000+ dynamic, energy-packed movements and over 80 workouts offered, we help you unlock your inner athlete. We are the workout you always wanted with the team you didn't know you needed. New to F45 Training?
Team Training. Life Changing.
F45 SWANSON
Mark Wahlberg said it best: It's not about mirrors, mood lights or followers. It's about what you did with your time. It's about how you feel when you are finished and who encouraged you along the way. Ready to join the movement?
Team Training. Life Changing.
F45 SWANSON
F45 Training is functional group fitness, with the effectiveness and attention of a certified personal trainer. Our workouts are designed for every body. Join us to find out why we are rated #1 Gym by Men's Journal in the US and Canstar Blue in Australia.
Class Schedule
Experience the power of F45 SWANSON today and start feeling the difference today.
THE RESULTS ARE IN
SUCCESS STORIES
Kandice's EPIC transformation
I'd been trying to lose weight for years but had no motivation and couldn't stick with any regular gyms. Until I found Swanny
TOP NZ F45 Female – Coach Valeria!
"Saying yes to playoffs, I was already winning in my head, because I was putting my anxiety aside and stepping out of my comfort zone.
David's Journey
F45 Swanson has help me realise the importance of training, nutrition and community. I have achieved my best results physically and with consistency at F45 Swanson.
FEEL THE LOVE
WHAT OUR MEMBERS SAY ABOUT US
F45 Swanny has totally changed my life in many ways including helping me work towards my goals physically but also keeping me mentally strong too. The community of F45 Swanny is truly one of a kind and I have met the most amazing people here!
I feel so lucky to be a part of such an awesome little community. 13 months in and I can honestly say it is the best decision I have ever made for myself – both physically and mentally
F45 Swanson has been a regular part of my life for over 3 years now, keeping me fit and committed to my health and wellbeing. The team of trainers are always motivating me and giving me the push to achieve more. 45 Swanny is always a fun and welcoming place to be even at 5 in the morning. Massive Fan!
Have been a member at F45 Swanson for a little over 2 years now. Not once on my journey at F45 Swanson has it been a struggle to motivate myself to get to classes. This is not just a gym, but a genuine community of humans that just want to have a good time, get fitter/stronger and boost each other up! This vibe comes from the top down… Yas and her team of amazing trainers are the absolute best.
I've never been much of a gym person and was really nervous going to F45 Swanson. I had nothing to worry about, all the trainers are absolutely fantastic and so welcoming and friendly. If you are struggling with anything a friendly face is always nearby to encourage you to do your best. The trainers know how to get the best out of you, even when you think you can't work any harder!
Highly recommend this studio! Best vibes with the best members and trainers! They definitely helped push me to be my best and Wouldn't be where I am today without them! ❤️
F45 Swanson is first and foremost a caring environment, and that's what keeps us coming back.
When people ask what I have done to get healthier, I am happy to tell them about F45 Swanson… trainers who are constant in their encouragement (and call me out when I slacken off) and lots of variety in different classes. The thing I appreciate is the diversity of members – different ages, cultures and stage of fitness levels… turning up and working towards their goals.
As a former Pro Sportsman, fitness is a big part of my life, so when I finished up competitive team sport I searched for a way to train that would challenge me each day, cover my various types of fitness, fit into my busy schedule and had a great vibe. F45 Swanson ticks every box! If you want to invest in your body and mind, I would highly recommend giving F45 Swanny a try no matter your fitness level!
TEAM TRAINING
LIFE CHANGING
TEAM TRAINING
LIFE CHANGING
TEAM TRAINING
LIFE CHANGING
TEAM TRAINING
LIFE CHANGING
TEAM TRAINING
LIFE CHANGING
TEAM TRAINING
LIFE CHANGING
MEET THE TRAINERS
OUR FITNESS TEAM
F45 trainers are in a league of their own, delivering the expert guidance and unconditional support of a one-on-one personal trainer. Get to know the F45 trainers near you before your next F45 class.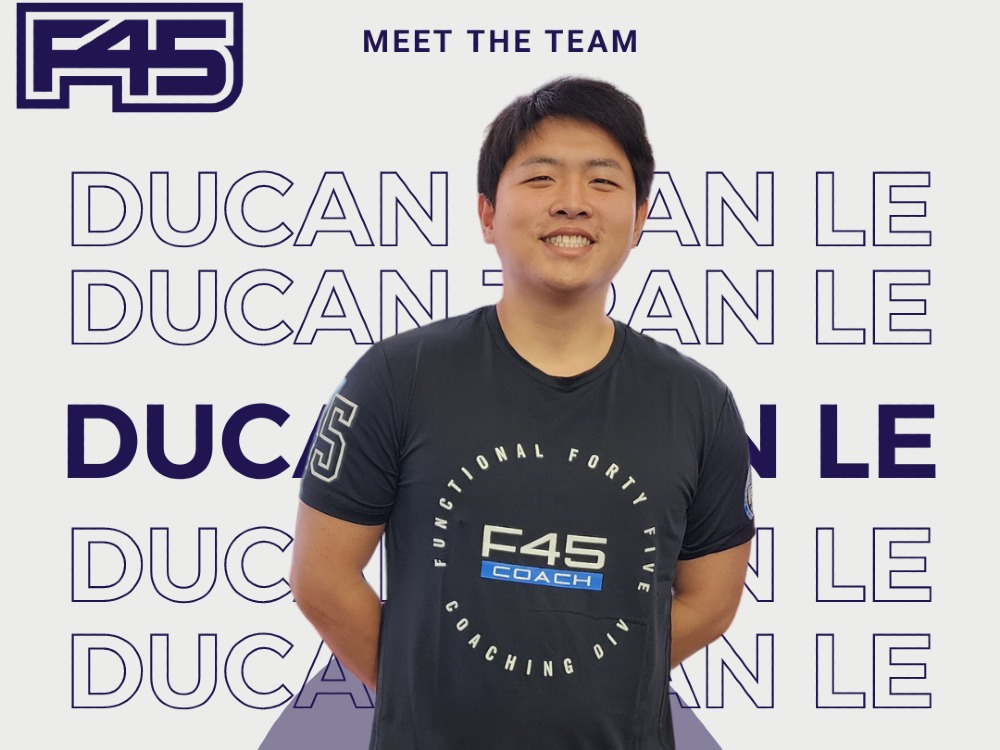 Tasha Posimani
Head Trainer
Valeria Perejoguina
Trainer
READY TO JOIN THE SQUAD?
LET'S GO!