Functional Fitness. Real Results.
F45 HIGHLANDS RANCH
F45 TRAINING HIGHLANDS RANCH offers functional group fitness classes, reimagined. We are more than just a gym. We are the total wellness solution for every body. With 5,000+ dynamic, energy-packed movements and over 80 workouts offered, we help you unlock your inner athlete. We are the workout you always wanted with the team you didn't know you needed. New to F45 Training?
Team Training. Life Changing.
F45 HIGHLANDS RANCH
Mark Wahlberg said it best: It's not about mirrors, mood lights or followers. It's about what you did with your time. It's about how you feel when you are finished and who encouraged you along the way. Ready to join the movement?
Team Training. Life Changing.
F45 HIGHLANDS RANCH
F45 Training is functional group fitness, with the effectiveness and attention of a certified personal trainer. Our workouts are designed for every body. Join us to find out why we are rated #1 Gym by Men's Journal in the US and Canstar Blue in Australia.
Class Schedule
Experience the power of F45 HIGHLANDS RANCH today and start feeling the difference today.
THE RESULTS ARE IN
SUCCESS STORIES
Transformation
"F45 has gotten me in the best shape of my life" -Julie Stutz
FEEL THE LOVE
WHAT OUR MEMBERS SAY ABOUT US
I am thrilled to give F45 and their exceptional trainers a glowing 5-star review. The energy and enthusiasm they bring to every workout make it an absolute pleasure to participate in. Moreover, their personalized attention and support have been invaluable to me. Whenever I struggled with a particular exercise, they were always there to offer modifications and alternatives that made me feel included and capable. Thank you, F45, for making fitness both effective and enjoyable!
Love the coaches and the training. It's definitely a lighter functional fitness, sort of like Crossfit, except not the heavy weights or the complex movements. I did CrossFit for many years and my body just can't handle the weight anymore so this is a fantastic alternative. Love it.
F45 is 100% the best workout out there – and the Highlands Ranch location is great!! The coaches are welcoming, supportive and fun and each workout is different and challenging. Going to F45 has quickly become my favorite way to start the day!
Best workout and coaches ever! Only gym I have ever wanted to go to every day! Just try it!!
TEAM TRAINING
LIFE CHANGING
TEAM TRAINING
LIFE CHANGING
TEAM TRAINING
LIFE CHANGING
TEAM TRAINING
LIFE CHANGING
TEAM TRAINING
LIFE CHANGING
TEAM TRAINING
LIFE CHANGING
MEET THE TRAINERS
OUR FITNESS TEAM
F45 trainers are in a league of their own, delivering the expert guidance and unconditional support of a one-on-one personal trainer. Get to know the F45 trainers near you before your next F45 class.
Jeremy Crawford
Head Trainer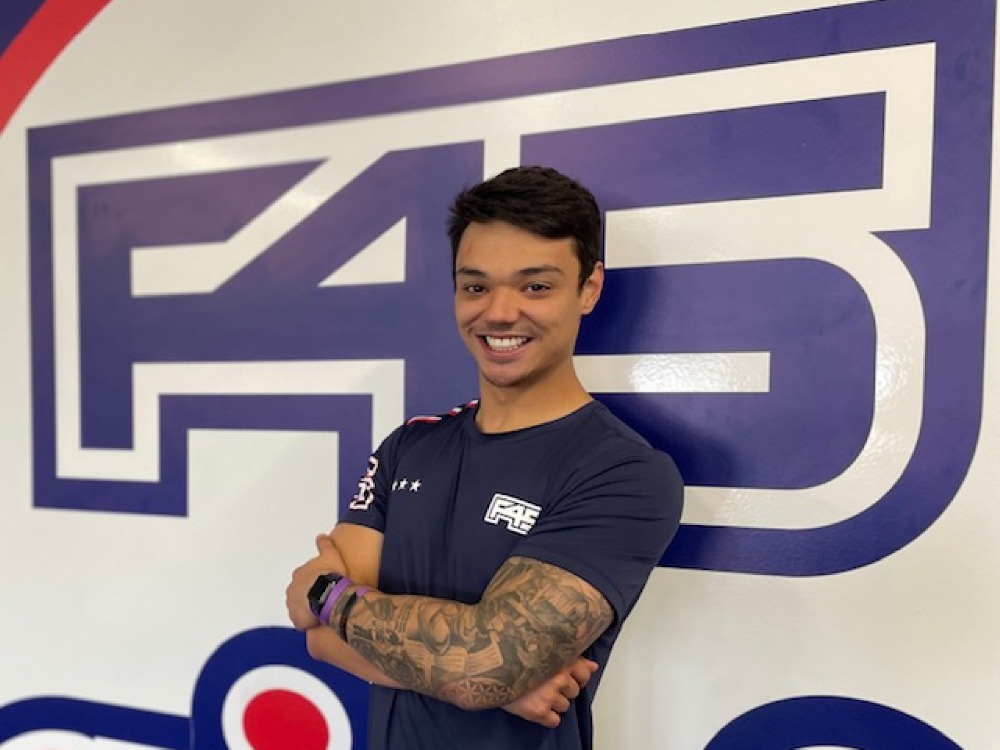 Madison Sheveland
Trainer
Melissa Dern
Studio Manager
READY TO JOIN THE SQUAD?
LET'S GO!