Functional Fitness. Real Results.
F45 Leawood
F45 Training Leawood offers functional group fitness classes, reimagined. We are more than just a gym. We are the total wellness solution for every body. With 5,000+ dynamic, energy-packed movements and over 80 workouts offered, we help you unlock your inner athlete. We are the workout you always wanted with the team you didn't know you needed. New to F45 Training?
Team Training. Life Changing.
F45 Leawood
Mark Wahlberg said it best: It's not about mirrors, mood lights or followers. It's about what you did with your time. It's about how you feel when you are finished and who encouraged you along the way. Ready to join the movement?
Team Training. Life Changing.
F45 Leawood
F45 Training is functional group fitness, with the effectiveness and attention of a certified personal trainer. Our workouts are designed for every body. Join us to find out why we are rated #1 Gym by Men's Journal in the US and Canstar Blue in Australia.
Class Schedule
Experience the power of F45 Leawood today and start feeling the difference today.
THE RESULTS ARE IN
SUCCESS STORIES
MENTAL & PHYSICAL HEALTH
After 3 years and 500+ classes into F45, my mental and physical health have drastically improved.
STAMINA AND ENDURANCE
My focus is building stamina and endurance to combat multiple sclerosis. I'm 61 and in the best shape of my life.
WEIGHT LOSS
I've lost 187 lbs since my very first workout in 2021. F45 has become the most joyful place in my life.
BODY TRANSFORMATION
Through F45, I have lost 13 lbs of fat, gained 4 lbs of muscle and descreased by body fat by 6%.
CANCER SURVIVAL
Three years ago I got cancer. It was my F45 family and friendships that got me through it. My team is always there for me.
FEEL THE LOVE
WHAT OUR MEMBERS SAY ABOUT US
Very welcoming environment!!!! Everyone explained how the workouts worked, and showed me around. Todd gave me a run down before the class started. He also introduced me to my group that would be in my station and my group helped me rotate thru each station. EVERYONE was more than willing to help!!!! GREAT workout and people!!!!
This is by far the best gym I've attended, and I've attended a lot! The coaches are all certified personal trainers and they even have a physical therapist on staff, ensuring that everyone is working out properly and safely. The equipment and building are clean and up-to-date. The class schedule is accomodating, and the classes are adaptable to all fitness levels. The staff and community is welcoming, friendly, and lots of fun. I really can't say enough about F45; I see myself working out here forever.
Knowledgeable and motivating trainers, awesome music and other members who take class create a perfect workout environment!!! With a variety of equipment and new classes each day, you are constantly challenged and never bored with mundane workouts. F45 Leawood has a very positive and welcoming atmosphere. Everyone takes time personally get to know you and encourage fitness goals – whether a novice gym goer or a gym veteran. There's something for everyone and a sense of achievement is always felt at the end of class! I can't recommend F45 Leawood enough!!
Obviously the workouts are great. But more importantly, the people are great. Of all the gyms I've been to, this one immediately draws you in. You are encouraged, cared for, remembered, and validated throughout your experience.
I'll cut to the chase. Parts of my body don't hold up to strain like they used to. Thankfully, if there's something that might hurt a knee or shoulder, the coaches offer modification recommendations to any exercise we do to reduce/avoid/alleviate those pains. Workouts are challenging and never repetitive. Cardio on Mondays, resistance (i.e. strength training) on Tuesdays and Thursdays, and hybrid workouts fill in the rest of the week. You'll be sweating nearly as much no matter which workouts you choose to attend. Members are friendly. We're all at different points of our "fitness journeys," so you'll never feel out of place if you can't do a pushup. I personally guarantee that if you stick with F45 for a couple of months, you'll notice changes to your strength and body that seem to come out of nowhere.
I had never really belonged to a gym until I joined F45 and now I love going! The staff is very helpful and welcoming. The team atmosphere of the classes makes the workout more fun and engaging. I highly recommend giving it a try!
TEAM TRAINING
LIFE CHANGING
TEAM TRAINING
LIFE CHANGING
TEAM TRAINING
LIFE CHANGING
TEAM TRAINING
LIFE CHANGING
TEAM TRAINING
LIFE CHANGING
TEAM TRAINING
LIFE CHANGING
MEET THE TRAINERS
OUR FITNESS TEAM
F45 trainers are in a league of their own, delivering the expert guidance and unconditional support of a one-on-one personal trainer. Get to know the F45 trainers near you before your next F45 class.
Anna Pruter
Head Trainer, Studio Manager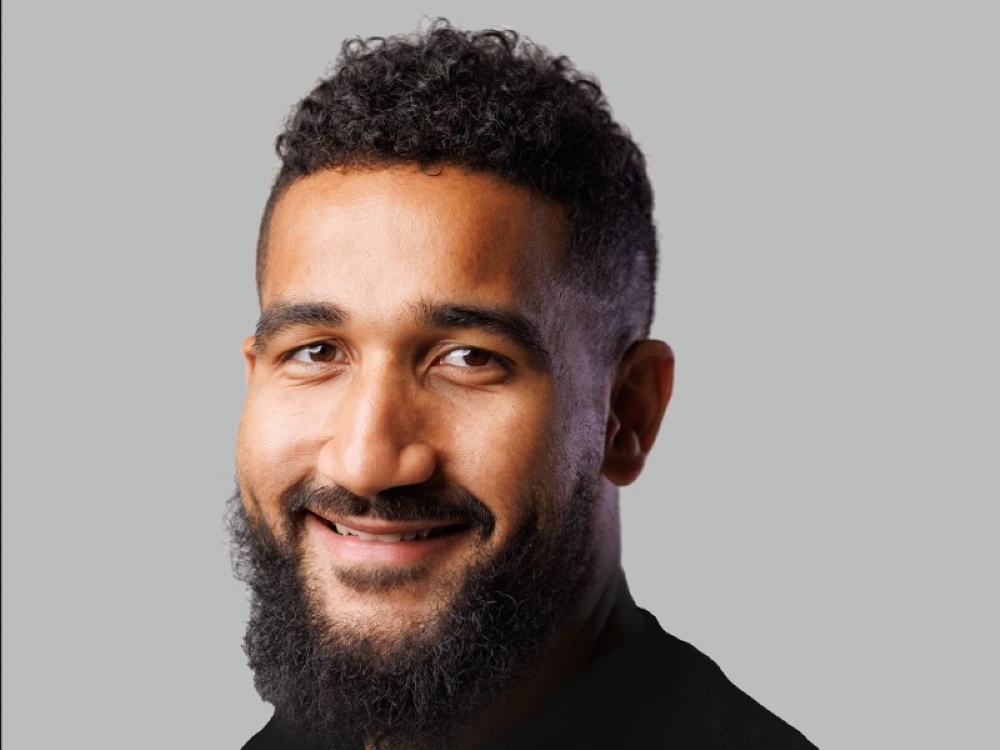 Jack Rinkes
Owner, Studio Manager
READY TO JOIN THE SQUAD?
LET'S GO!