Functional Fitness. Real Results.
F45 STAMFORD HARBOR POINT
F45 TRAINING STAMFORD HARBOR POINT offers functional group fitness classes, reimagined. We are more than just a gym. We are the total wellness solution for every body. With 5,000+ dynamic, energy-packed movements and over 80 workouts offered, we help you unlock your inner athlete. We are the workout you always wanted with the team you didn't know you needed. New to F45 Training?
Team Training. Life Changing.
F45 STAMFORD HARBOR POINT
Mark Wahlberg said it best: It's not about mirrors, mood lights or followers. It's about what you did with your time. It's about how you feel when you are finished and who encouraged you along the way. Ready to join the movement?
Team Training. Life Changing.
F45 STAMFORD HARBOR POINT
F45 Training is functional group fitness, with the effectiveness and attention of a certified personal trainer. Our workouts are designed for every body. Join us to find out why we are rated #1 Gym by Men's Journal in the US and Canstar Blue in Australia.
Class Schedule
Experience the power of F45 STAMFORD HARBOR POINT today and start feeling the difference today.
THE RESULTS ARE IN
SUCCESS STORIES
MENTAL & PHYSICAL HEALTH
After 3 years and 500+ classes into F45, my mental and physical health have drastically improved.
STAMINA AND ENDURANCE
My focus is building stamina and endurance to combat multiple sclerosis. I'm 61 and in the best shape of my life.
WEIGHT LOSS
I've lost 187 lbs since my very first workout in 2021. F45 has become the most joyful place in my life.
BODY TRANSFORMATION
Through F45, I have lost 13 lbs of fat, gained 4 lbs of muscle and descreased my body fat by 6%.
CANCER SURVIVAL
Three years ago I got cancer. It was my F45 family and friendships that got me through it. My team is always there for me.
FEEL THE LOVE
WHAT OUR MEMBERS SAY ABOUT US
You guys are the best! My husband and I have been to 5 other F45s in other areas of the country, and this one is hands down our favorite. The coaches are so supportive and attentive to details when it comes to doing exercises correctly and correcting form. We've seen some of this in other F45s but not to the same extent as we do in our home gym. Thanks for regularly kicking our butts!
This studio is awesome! F45 Stamford Harbor Point has very energetic/kind instructors who coach you through your workouts. The workouts are truly what you make of them – you can push yourself or take it easier. The atmosphere is fun, energetic and has a sense of community. It is not an intimidating workout and offer variety (cardio days, strength days, hybrid, etc). I would recommend this studio to anyone who wants to get into fitness!
I can't say enough positive things about F45 Harbor Point. The workout changes everyday so it never gets boring. The trainers are encouraging and knowledgeable. The classes welcome all fitness levels – from beginner to athlete. You will absolutely improve your physical fitness and well-being by joining this gym. F45 is fun yet challenging – exactly what I want in my workout!
Best gym hands down. I grew up around fitness my whole life and have taken just about every class out there. These classes and coaches are top notch and know how to help push you to your limits to get the results you desire. Love that the classes are 45 minutes but I leave sweating. Each workout is completely different every time so I'm always excited to see what the class has in store each day. Honestly worth every penny and I wish I joined sooner!
Great gym, great atmosphere and great trainers. I was a college athlete that always had my workouts planned for me. Upon graduation this was over and I was lost. F45 does a great job of planning workouts that hit every muscle in your body and some that you didn't know of! I can go into the gym and in 45 minutes I walk out feeling accomplished!
Love everything about this gym! Very clean and modern studio (Stamford, CT), the coaches are great and really pay attention on how you are doing the exercises, keep us motivated, nice music, this workout targets every muscle, races the heart rate and a report is sent by email after each class and last but not least I feel my body changing its shape and I'm losing weight already. Highly recommend it!!
These workouts are great and never boring! Community like atmosphere with great coaches and staff. Cleanliness is also excellent and their always working to keep it that way. This is my third Stamford gym and F45 has been able to offer and provide a better experience than the others.
Joined F45 2 months ago and it was the best decision I have made in quite some time. I've never been able to work out alone at 100% so the structure of different workouts everyday and team atmosphere has helped me tremendously to push myself in each workout. The trainers are amazing and the entire staff is incredible. I've made F45 part of my routine everyday and don't plan on changing it anytime soon. Come join the squad!
All around an amazing gym. Everything from the workouts, energy, and the studio itself are top notch. What sets this place apart though are the trainers. They'll have you push yourself to new limits. Can't recommend this place enough.
TEAM TRAINING
LIFE CHANGING
TEAM TRAINING
LIFE CHANGING
TEAM TRAINING
LIFE CHANGING
TEAM TRAINING
LIFE CHANGING
TEAM TRAINING
LIFE CHANGING
TEAM TRAINING
LIFE CHANGING
MEET THE TRAINERS
OUR FITNESS TEAM
F45 trainers are in a league of their own, delivering the expert guidance and unconditional support of a one-on-one personal trainer. Get to know the F45 trainers near you before your next F45 class.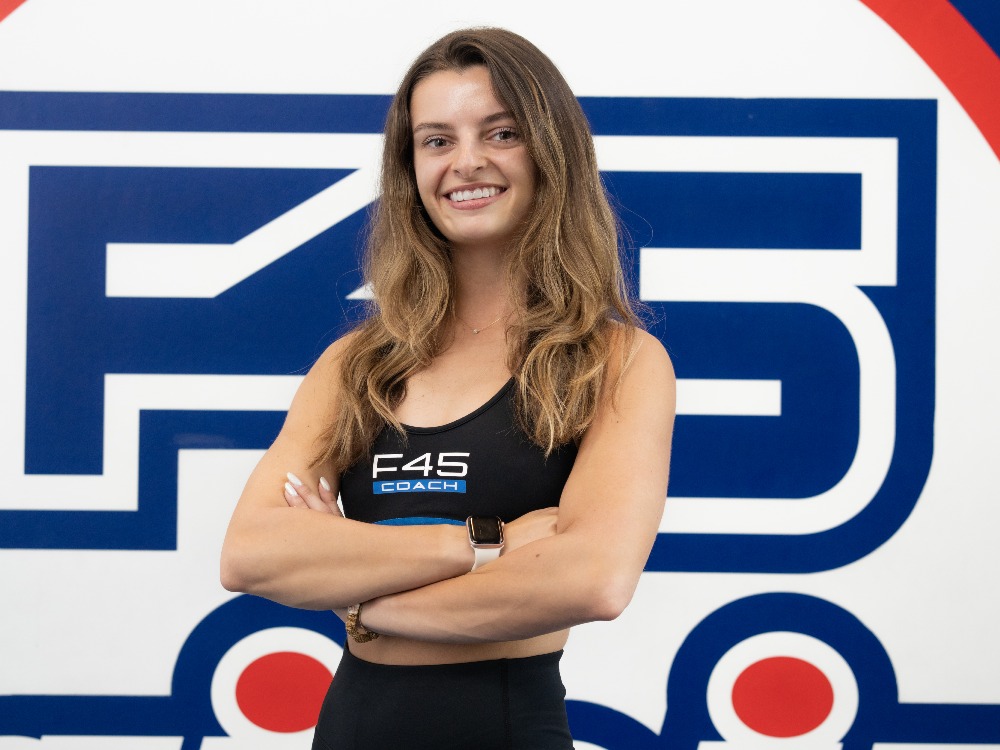 Daniella Fioretti
Trainer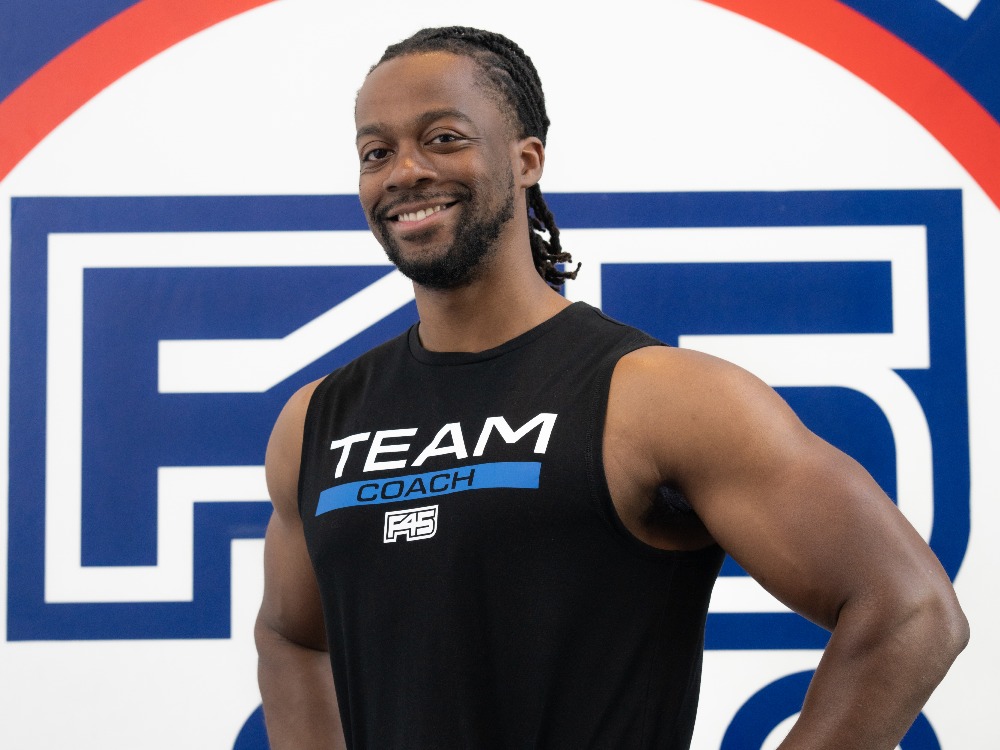 Maddie Dunn
Studio Manager
READY TO JOIN THE SQUAD?
LET'S GO!