Functional Fitness. Real Results.
F45 SHELBY 26 MILE
F45 TRAINING SHELBY 26 MILE offers functional group fitness classes, reimagined. We are more than just a gym. We are the total wellness solution for every body. With 5,000+ dynamic, energy-packed movements and over 80 workouts offered, we help you unlock your inner athlete. We are the workout you always wanted with the team you didn't know you needed. New to F45 Training?
Team Training. Life Changing.
F45 SHELBY 26 MILE
Mark Wahlberg said it best: It's not about mirrors, mood lights or followers. It's about what you did with your time. It's about how you feel when you are finished and who encouraged you along the way. Ready to join the movement?
Team Training. Life Changing.
F45 SHELBY 26 MILE
F45 Training is functional group fitness, with the effectiveness and attention of a certified personal trainer. Our workouts are designed for every body. Join us to find out why we are rated #1 Gym by Men's Journal in the US and Canstar Blue in Australia.
Class Schedule
Experience the power of F45 SHELBY 26 MILE today and start feeling the difference today.
THE RESULTS ARE IN
SUCCESS STORIES
Over 1,000 Completed Classes
I am 59 years old and completed over 1,000 classes! At the start, I weighed in at 232 lbs. with 32% body fat and today I am 195 lbs. with a healthy 20.2% body fat. I couldn't have done any of this without the motivation of the F45 coaches who have been awesome along this journey, continually pushing me, offering support and correcting my form when needed. ~ Jim R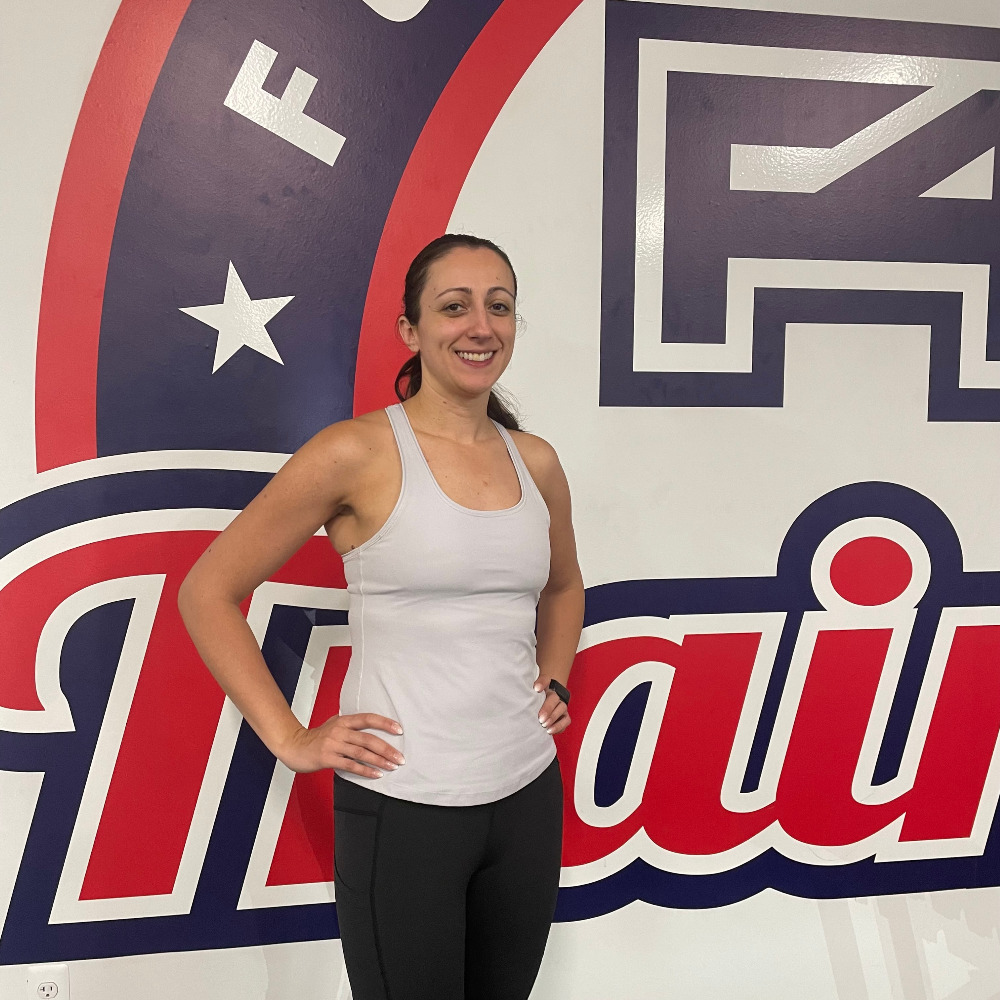 Reaching Fitness Goals at F45
My name is Maja and I am 39 years old and started my fitness journey with F45 in March 2022. With the support of my coaches at the studio, I reached my weight loss goal and I feel stronger and more energized than ever before. So far it has truly been a life changing experience for me. I look forward to each team training class, which provides variety, fun and challenge at the same time.
Life after having babies…
I joined F45 in January 2023 and it's been life changing. In 8 short months I've lost over 30lbs, -11% body fat and increased muscle. I'm stronger than I've ever been and I feel amazing. The workouts are ever challenging and always changing but I keep going because of the community there. Everyone is so friendly, welcoming and supportive. ~ Lauren P
My doctors were amazed with my test results!
What does F45 mean to me? It means Life Changing! About a year ago my doctor told me that in 6 months if my blood test numbers did not change, I would be placed on medication. I then continuously went to F45 four times a week and watched my diet. I was astonished with my new blood test numbers!! My doctor was amazed! When I go to the studio I am at peace. It is my Zen! Spiritually and mentally F45 has changed my life and I LOVE IT!!! ~Steve P
6 Week Challenge Winner!
I am down 20 lob., lost over 10% of my total body fat and I have gained 4% in total muscle mass in just 5 months! If you are discouraged about the whole gym thing and are looking for something different, I highly recommend you sign up for the 3 day FREE trial and see if F45 Shelby is the right fit for you. You won't be disappointed. -Tabitha B
FEEL THE LOVE
WHAT OUR MEMBERS SAY ABOUT US
F45 26 Mile has fantastic trainers! The workouts are challenging and different every day, but the trainers help you go at your own pace and make modifications if needed. Great music, great energy, great group!
F45 has been just what I needed to kickstart my workout routine again! I LOVE the quick, fast-paced style that keeps me motivated throughout the entire workout. It's a great workout for anyone, regardless of where they are in their fitness journey. In addition, the trainers are motivating, helpful, and so welcoming! Highly recommend!!!!
The only gym I've consistently gone to for over a year…because I enjoy it! Great trainers, challenging workouts, solid results, and an awesome group of members! If you want to start your day off right, and truly change your life for the better, reach out the Leah and the team! You won't regret it.
Leah and her team do a excellent job. The workouts are always different every day and it's the best 45 minute workout you will ever do. You will get the perfect mix of endurance, cardio and strength training. I promise you will not regret signing up!
F45 has been a nice change from my home workouts. I love the variety of the workouts, the energy of the coaching staff, and overall friendly atmosphere. Once you start you'll become addicted and want to keep coming back for more. The workouts are challenging but fun!
F45 provides a great trainer led workout in 45 minutes. Trainers are friendly and helpful on form and create an environment that is comfortable for all fitness levels and ages.
Love the workouts at F45! Great trainers who do an awesome job motivating their clients. I've loved it here so far and have seen really great results in a short period of time.
I love this gym! The workouts, the trainers, the music and the community! Do yourself a big fitness favor and check it out!
Love F45 26 Mile – great coaches and workouts! Love being able to tailor the program to my fitness level. Members are extremely friendly and supportive! Place is fantastic, and they continue to be very supportive on my health journey.I couldn't have accomplished my health and fitness goals without this team!
I have never felt better after a workout!! The coaches and everything are amazing!! Love this gym!! You're missing out if you don't join!
Absolutely Amazing!! The team workout, the staff having great friends that keep me motivated to get my butt into the gym! I am so excited and happy to have found this amazing place to be a part of! Love F45! Team Training! Life Changing!!
I've been coming to F45 for about 9 months now & really enjoy it. The coaches are all awesome, the class times are convenient and the workouts are different and challenging!
F45 Training Shelby 26 Mile is truly LIFE CHANGING!! I have been a member for two years and still love every workout!! Never boring, always something new, coaches provide positive encouragement, members are super friendly and supportive!! No mirrors, no judgement, just great results!!💪❤️👍⭐️⭐️⭐️⭐️⭐️
Have been working out here for 3 years… Love the TEAM, Community and the fabulous Functional Workouts! Cardio, lifting… it has it all and never the same work out! LOVE IT!!
TEAM TRAINING
LIFE CHANGING
TEAM TRAINING
LIFE CHANGING
TEAM TRAINING
LIFE CHANGING
TEAM TRAINING
LIFE CHANGING
TEAM TRAINING
LIFE CHANGING
TEAM TRAINING
LIFE CHANGING
MEET THE TRAINERS
OUR FITNESS TEAM
F45 trainers are in a league of their own, delivering the expert guidance and unconditional support of a one-on-one personal trainer. Get to know the F45 trainers near you before your next F45 class.
Tina D'Alessandro
Trainer
READY TO JOIN THE SQUAD?
LET'S GO!